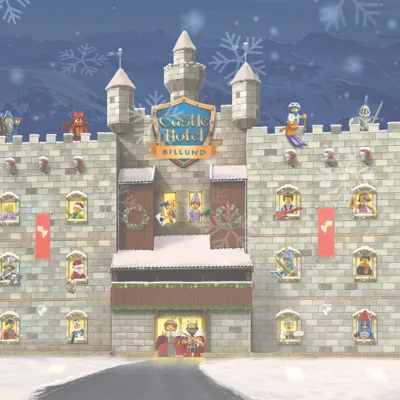 A fairytale Christmas party
Christmas has never been more wondrous than at the LEGOLAND® Castle Hotel.
Three of Denmark's funniest stand-up comedians, an enthusiastic master of ceremonies, a DJ to kick off the dance floor, and a great live band, will provide entertainment throughout the Christmas party.
Just choose the date that best suits your Christmas party plan and enjoy the entertainment, the vast Christmas meal, and lots of dancing with your colleagues.
Programme:

18.00
Welcome to the LEGOLAND® Castle Hotel, where the evening starts with a welcome drink, before we open the doors to the beautiful, large Knight's Hall, which is festively decorated for the occasion. Here a wonderful Christmas party with a delicious, traditional Danish Christmas meal will be held, served with a modern twist, and all the trimmings.
During the course of the evening you will enjoy a top-notch stand-up comedy act, and then AllStars and the DJ will get the party started.
01.00
The party ends and the bar is open at the Hotel LEGOLAND®.
Order this year's funniest experience on phonenumber: 7533 1244 or email: conference@legoland.dk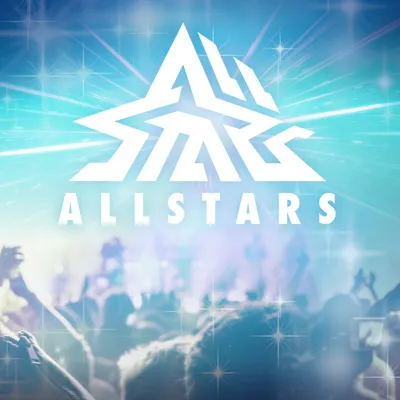 ALLSTARS – much more than just a cover band!
After many years in the industry, AllStars has built up a large and varied repertoire, ranging from rock 'n' roll to pop. When AllStars, with their musical energy and high spirits, takes to the stage and plays hits from the past five decades, guests rock out and flock to the dance floor. That's why AllStars is absolutely fundamental to throwing a successful party.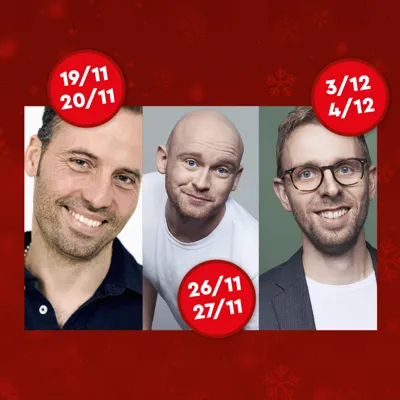 It doesn't get more fun than this
TORBEN CHRIS
Torben Chris is completely uncompromising in his choice of materials. He grabs hold of the world, picks it up and shakes it around, in the hope that some logic and sense may surface.
MARK LE FÊVRE
Mark's stand-up act is usually based on his own life, where the comedian shares his take on adulthood with comical acceptance of challenges such as buying an apartment, long-term romantic relationships, and having to make sure that his
beloved dog, Strøbye, doesn't get up to any tricks.
KASPER GROSS
Kasper Gross is the safe choice for any company party. He manages to captivate both the youngest and oldest company employees, so everyone gets to flex their laugh muscles.
Download vores julefrokostbrochure