HORESTAs SAFE TO VISIT
We are affiliated with HORESTA's "SAFE TO VISIT" program. It gives you peace of mind and security that we live up to the authorities' requirements and recommendations for guest handling, cleaning and hygiene.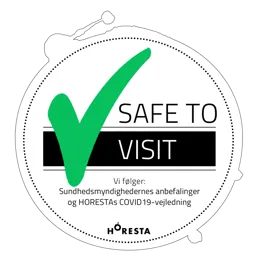 We follow the SAFE TO VISIT program from HORESTA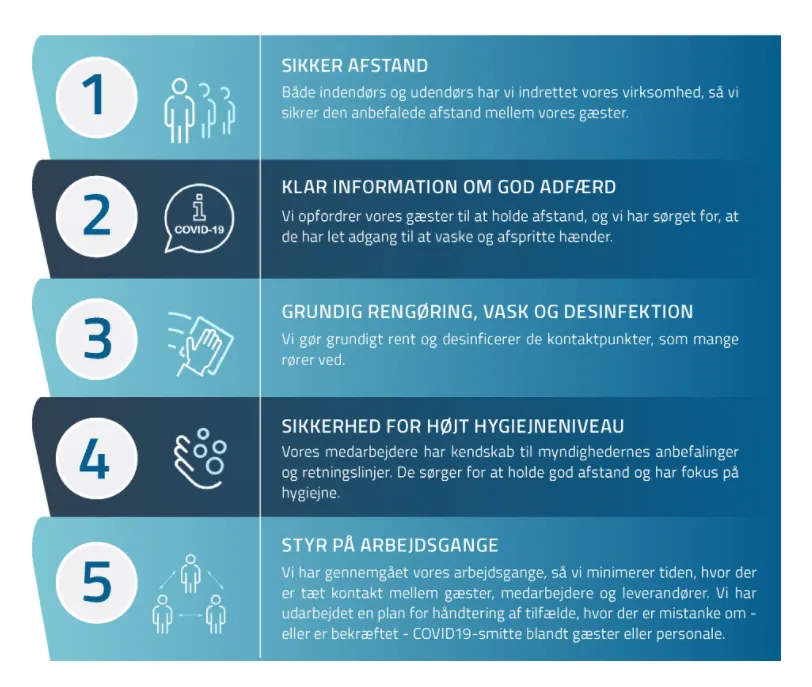 Guidelines for events
The general assembly ban is currently 10 people - but you can be up to 500 people when it comes to "conference-like activities" such as. meetings and general meetings, where it is primarily sitting meetings and the respective guidelines are complied with.
In practice, this means:
- "Conference-like activities" are exempt from the general assembly ban and can be implemented for a maximum of 500 people, both outside and inside, with primarily seated guests.
- The 500 include guests, staff m.m. In other words, everyone present.
Our guests are of course informed about guidelines and other essential details before holding events. It is very important to have an expectations vote so that all parties involved know exactly what is going to happen and that the event runs exactly according to plan.