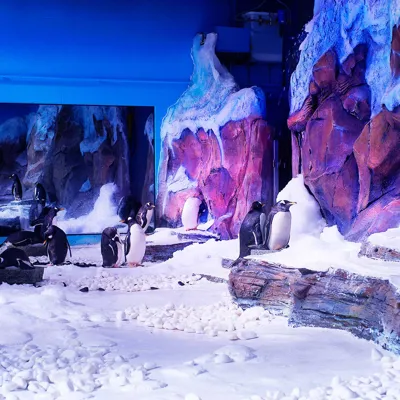 You can experience the penguins in Polar Land from the large spectator area, from the Polar Pizza & Pasta restaurant or when you pass by on the Polar X-plorer.
You can also learn more about the penguins several times a day at our exciting Penguin Bay Talks. Here, you'll gain unique insight into how one of the world's most unusual birds lives in places where most other species have to give up. Did you know, for instance, that gentoo penguins are the fastest penguins in the water, and that they can swim up to 36 kph?
Daily throughout the season
Subject to cancellation and changes
Buy tickets
Plan your visit
Penguin Bay is located in Polar Land
Did you know?
Gentoo penguins are the fastest penguins in the water