Halloween Monster Madness
1-30 October 2022
The monsters are loose in LEGOLAND®! Come and feel the Halloween spirit with colourful lighting, spooky Halloween decorations, scarily big LEGO® models and Halloween rides that whizz through the dark! Get goose bumps on Monster Street with an all-new 4D monster movie and learn new monster tricks at Scary School. Visit Monster Mansion, where you can become a real monster and walk the famous Brick or Treat trail around the park. Use your wildest imagination to create LEGO monsters and to build LEGO pumpkins. Stay until the bitter end and help chase the monsters home when the monster party ends with a boo and a bang with a monster parade and spectacular fireworks show.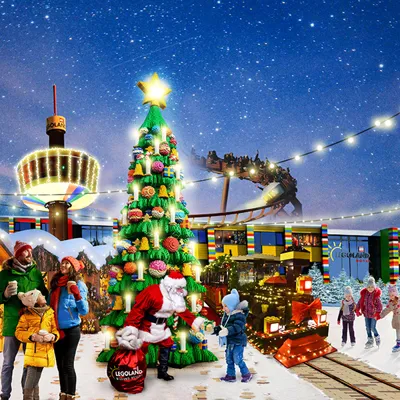 Christmas in LEGOLAND®
26 Nov.-31 Dec. 2022
Experience a magical Christmas for the whole family in LEGOLAND®, and feel the Christmas spirit in the park, which is decorated with enchanting Christmas lights, 400 Christmas trees, cozy Christmas stalls and impressive LEGO® Christmas decorations. Go slide on the ice skating rink, meet Father Christmas and rush off in well-known rides in Christmas clothes.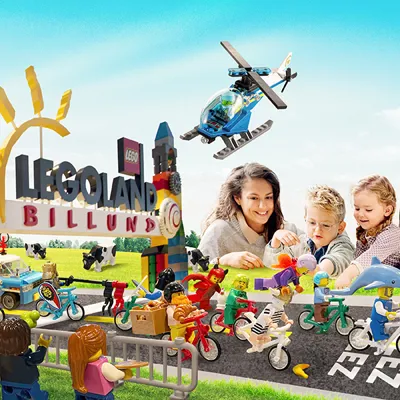 The World's Biggest Smallest Peloton
1–24 June 2022
Want to leave all your cycling friends in the dust? Build the World's Biggest Smallest Peloton at LEGOLAND® in June and watch it come to life in a real bicycle lane! The route takes you from Billund to Vejle and onward to the cycling capital of Paris, where you can build everything from legendary cycling moments to magnificent landscapes. Grab some bricks and create the World's Biggest Smallest Peloton together with all the other cycling enthusiasts. Build with us – see it come to life!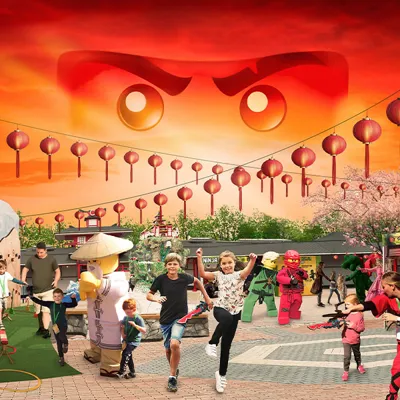 LEGO® NINJAGO® Academy
7–29 May 2022
Are you a brave ninja fighter like Kai or a wild Spinjitzu champion like Lloyd? Test your ninja skills at Denmark's coolest LEGO® NINJAGO® Academy at LEGOLAND® in May and get a badge confirming that you're a true ninja! Sneak your way through five challenging ninja disciplines, participate in ninja training workshops and watch a 4D LEGO NINJAGO movie. Meet the philosophical ninja mentor, Master Wu, and the awesome ninjas Lloyd and Kai. Enjoy the vibe as LEGOLAND® Billund Garden plays ninjastic music in the park.