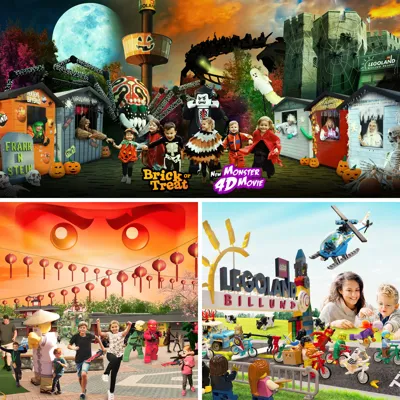 NEW: Three events this year!
Enjoy three spectacular events in May, June and October! Test your ninja skills at Denmark's coolest LEGO® NINJAGO® Academy in May. Build the world's biggest smallest Peloton in June, and feel the creeps during Spooky Halloween in October.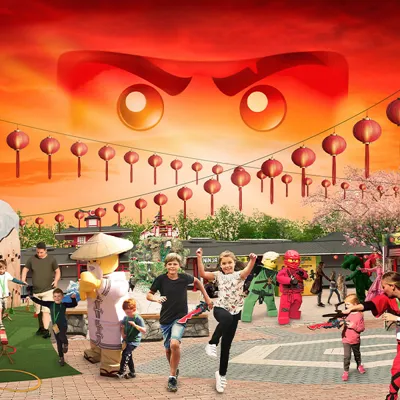 LEGO® NINJAGO® Academy
7–29 May 2022
Are you a brave ninja fighter like Kai or a wild Spinjitzu champion like Lloyd? Test your ninja skills at Denmark's coolest LEGO® NINJAGO® Academy at LEGOLAND® in May and get a badge confirming that you're a true ninja! Sneak your way through five challenging ninja disciplines, participate in ninja training workshops and watch a 4D LEGO NINJAGO movie. Meet the philosophical ninja mentor, Master Wu, and the awesome ninjas Lloyd and Kai. Enjoy the vibe as LEGOLAND® Billund Garden plays ninjastic music in the park.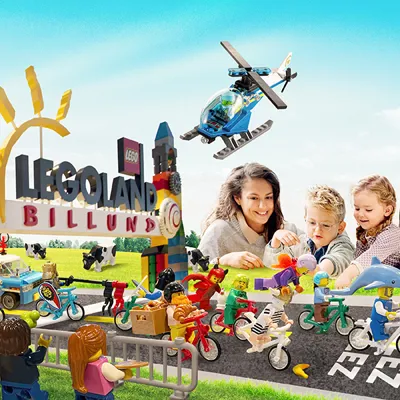 The World's Biggest Smallest Peloton
1–24 June 2022
Want to leave all your cycling friends in the dust? Build the World's Biggest Smallest Peloton at LEGOLAND® in June and watch it come to life in a real bicycle lane! The route takes you from Billund to Vejle and onward to the cycling capital of Paris, where you can build everything from legendary cycling moments to magnificent landscapes. Grab some bricks and create the World's Biggest Smallest Peloton together with all the other cycling enthusiasts. Build with us – see it come to life!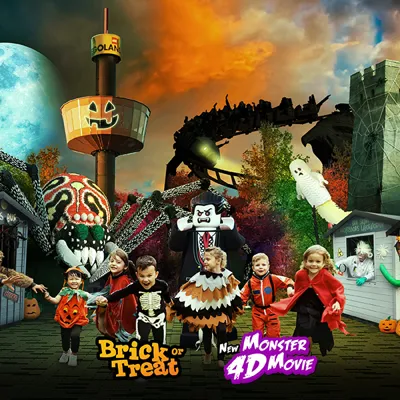 Spooky Halloween
1-30 October 2022
Enjoy a good scare? Feel the creeps at Denmark's most family-friendly Halloween celebration, this October at LEGOLAND®. Feel the wind in your hair on wild rides in the dark and get goose bumps in the haunted house, where mysterious creatures await you! Build creepy Halloween creatures and fun pumpkins from LEGO® bricks. Watch the new 4D Halloween film and meet the bloodthirsty Lord Vampyre. Filled with colourful lighting and Halloween decorations, the entire park is packed with spooky fun. Both the LEGO Top and legendary LEGO Train will be covered in Halloween decor. Get caught up in the spooky atmosphere when LEGOLAND Billund Garden plays ghost music in the park. And follow the Brick or Treat route to meet the Werewolf, the Ice Queen, the Fortune Teller, the Mad Professor, the Fanta Witch and the brand-new Halloween critter, the Troll. If you dare ...