The bats are beeping, the werewolves are howling, and the ghosts are fluttering in the autumn winds of LEGOLAND® during Halloween. Experience the magical Halloween decorations in the park, and feel the rush in your stomach as you ride the slides.
3.-31. October
LEGOLAND, The entire park
For the whole family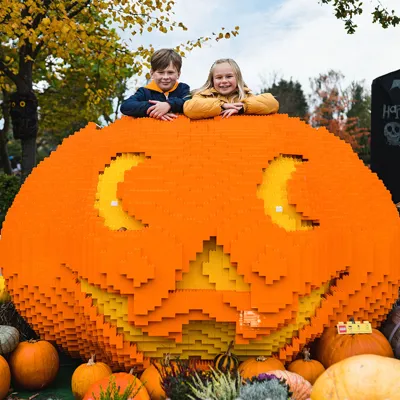 Halloween in LEGOLAND®
Inside the LEGOLAND® park, the giant monster sleeps, so stay awake, because maybe it will catch you in your nightmares! You should probably also stay at a plank distance from the pirates' bloodred water so that the ghosts from the haunted tipi in the Native American Camp do not push you into it. Go hunting for the horror in LEGOLAND, if you dare - maybe the singing pumpkins will lull you into a dangerous Halloween sleep …
Every day on October 3, 10-17, 24 and 31
Go on a pumpkin hunt in the LEGO® Shop
Enter a competition to build pumpkins with LEGO® bricks
Go on the Brick or Treat route - book online
Get your face painted eerily beautiful
Eat Halloween goodies from the food stalls
Cut scary pumpkins for DKK 20 for a good cause, Merlin's Magic Wand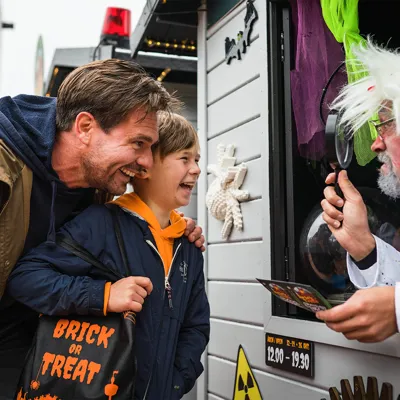 Brick or Treat
Go on the scary Brick or Treat route in the enchanted LEGOLAND® park with your kids. Book a Brick or Treat bag for the kids for DKK 60 per piece, and get scary treats from the Halloween creatures on the route.