Dancing skeletons make your bones rattle with fear, and strange creatures haunt the ghost house "Ghost - the Haunted House" when darkness falls. Experience the Halloween entertainment at the Halloween scene and participate in the Halloween competitions in the park. Feel the rush in your stomach when you try the rollercoasters after dark, and end your spookily cosy Halloween day in LEGOLAND® with spectacular fireworks of eeriness at 8:00 p.m.
4.-24. October
Find show times in the app
For the whole family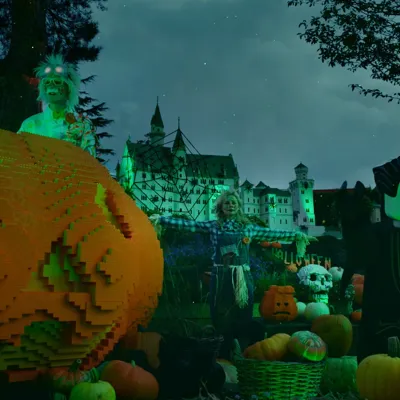 Halloween in LEGOLAND®
Come to LEGOLAND®, where thousands of pumpkins light up the autumn darkness and horrid spider webs glisten in all corners and edges...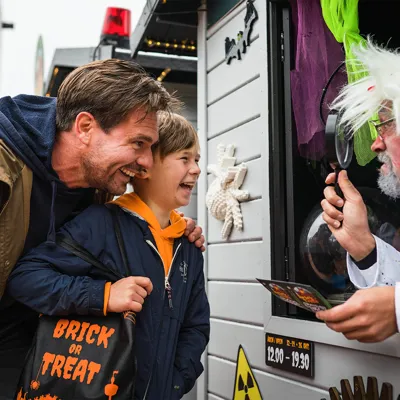 Brick or Treat
Come along on the spooky adventure of Brick or Treat, if you buy a Brick or Treat bag at LEGOLAND.dk - but be cautious! The Halloween creatures are waiting for you with ghastly goodies on the Brick or Treat route.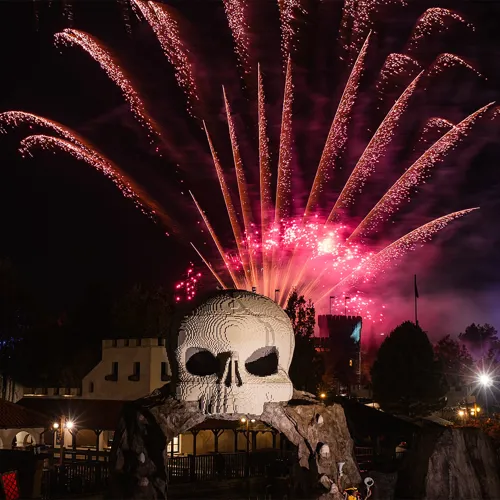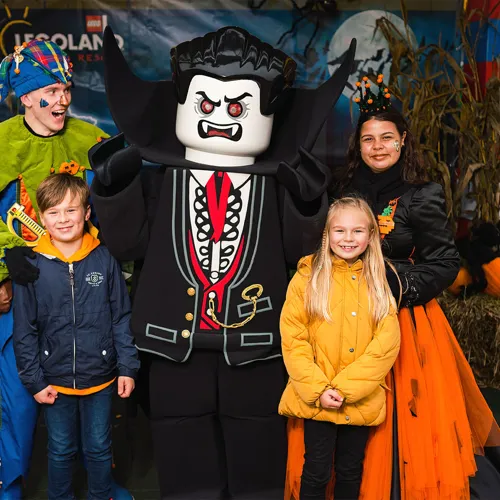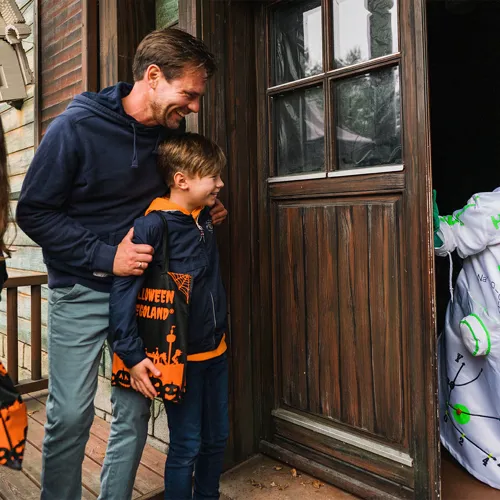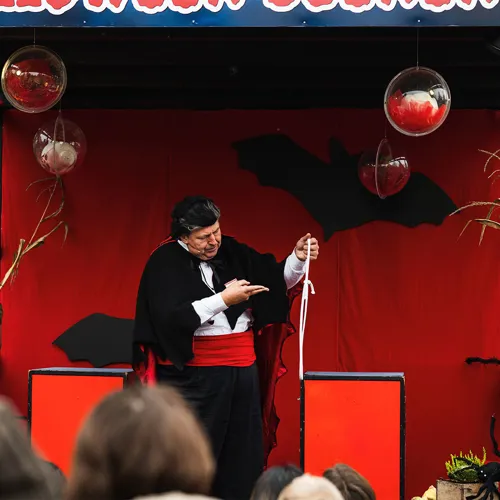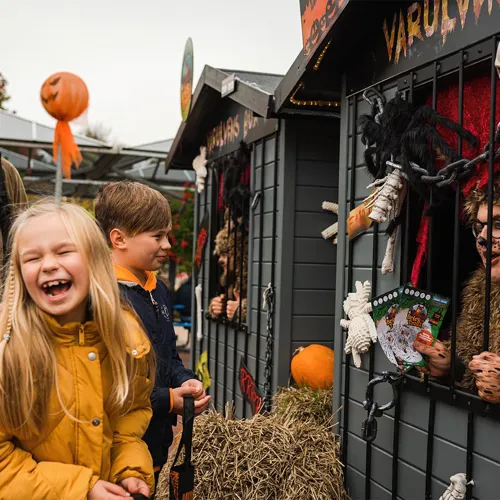 Other scary experiences
Ghastly creatures creep into LEGOLAND®, so watch out! With scary face paint, you may become one of them. Let the spookiness spread like an autumn mist with the brand new hair-raising game of LEGO® Hidden SideTM, where you can go on a treasure hunt, build a part of the LEGO® mosaic and participate in a building competition. Get your picture taken with Lord Vampyre, if you dare, or meet Olli at the Great Pumpkin built in LEGO®. You can also buy a pumpkin to take home for DKK 20 - then you are supporting a good cause.