Dancing skeletons make your bones rattle with fear, and strange creatures haunt the ghost house "Ghost - the Haunted House" when darkness falls. Experience the Halloween entertainment at the Halloween scene and participate in the Halloween competitions in the park. Feel the rush in your stomach when you try the rollercoasters after dark, and end your spookily cosy Halloween day in LEGOLAND® with spectacular fireworks of eeriness at 8:00 p.m.
4.-24. October
Find show times in the app
For the whole family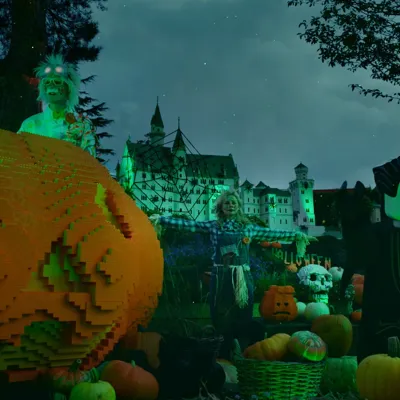 Halloween in LEGOLAND®
Come to LEGOLAND®, where thousands of pumpkins light up the autumn darkness and horrid spider webs glisten in all corners and edges...