BIG NEWS FOR 2022
10 million LEGO® bricks, 8 new LEGO attractions and spectacular new LEGO models in the Mini Boats await! We unveil an array of new arrivals for LEGOLAND® in 2022 that honour and promote creativity.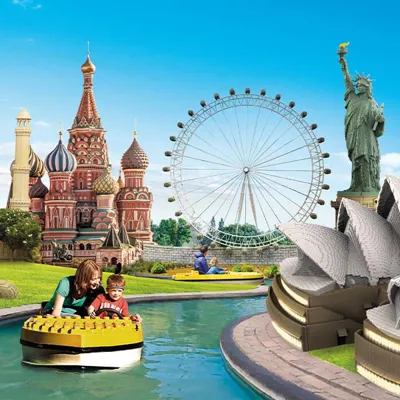 Come and build with us
Visit the world's coolest gallery – the LEGOLAND® Gallery – with the wildest fan-built LEGO models from all over the world and unleash your creativity together with LEGOLAND's talented employees. Learn from the best model builders in the CREATIVE Workshop, where the whole family's building skills will be challenged, and find great experiences for little hands in our play paradise for the youngest, DUPLO® FUN. Invent the coolest vehicle you can think of and get ready to duel on LEGOREDO RIVER and the Polar Boats –may the fastest boat win! Or let your imagination run wild in The Great LEGO Reef where your LEGO models will be exhibited among the corals of the deep.
Sail past brand new, spectacular LEGO models in the Mini Boats. The majestic Colosseum, stunning Taj Mahal and the iconic Sydney Opera House, along with other magnificent LEGO structures, are now part of the voyage.
Look forward to a genuine building adventure with colourful, imaginative and fascinating experiences at LEGOLAND® in 2022.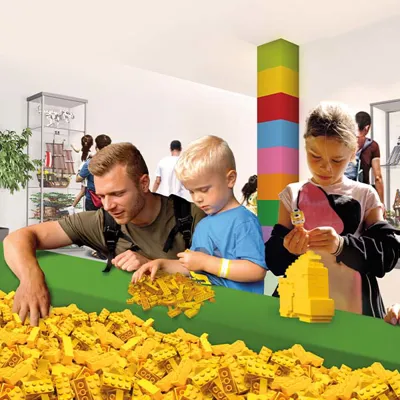 LEGOLAND® Gallery – The world's coolest gallery
Step into the LEGOLAND®, Gallery and be inspired and impressed. Here, you can build to your heart's content with the yellow LEGO®, bricks and let yourself be inspired by the wildest and most fantastic models from LEGO fans all over the world. Could your LEGO model be among the exhibits on display?
See you in the world's coolest gallery!
Find it here: Indoor building room next to the Family Buffet.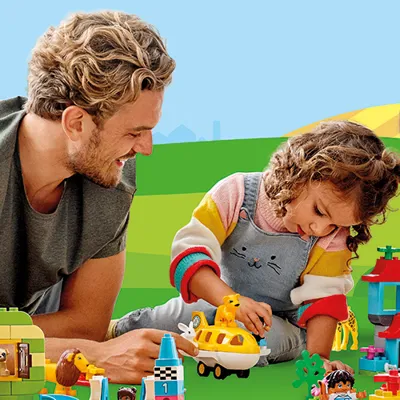 DUPLO® FUN – Big construction experiences for the youngest guests
Chugging engines, idyllic nature and endless possibilities: Come and let yourself loose in a world of colourful, imaginative DUPLO®, bricks. This is where the joy of building takes off! Start a lifelong love of building with great experiences for little hands in the huge DUPLO FUN area.
A world of DUPLO® bricks is just waiting for your imagination and desire to play.

Find it here: The indoor building room adjacent to Hotel LEGOLAND.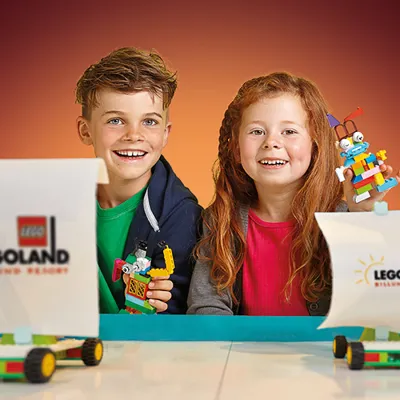 CREATIVE Workshop – Get tips and tricks for your master builds
Would you like to learn the techniques of the master builders? Get tips and tricks for your builds? At the LEGO®, CREATIVE Workshop, you can work on your building techniques and discover new ways to construct your own advanced LEGO models. Experts share their best tips and techniques for building the most impressive models.
Come and show us what you can do – and enjoy tackling some new LEGO challenges.
Find it here: The indoor building room adjacent to Hotel LEGOLAND.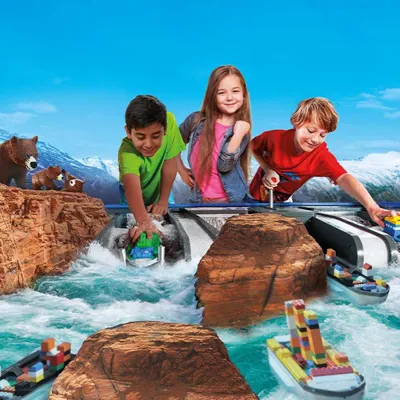 BUILD A BOAT – Full speed ahead on LEGOREDO® RIVER & Polar Boats
Design and build your very own boat to sail on the river. Launch it and see if it floats – only the fastest ship wins! The whole family can build boats and then race them on LEGOREDO RIVER and Polar Boats. From humble canoes to creative rafts, every captain and their boat is welcome.
Who will be the first to make it –without capsizing – down the roaring river?
Find it here: Two new outdoor activities, in LEGOREDO Town and Polar Land respectively.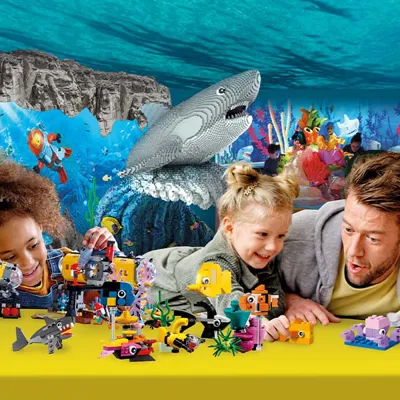 The Great LEGO® Reef – Build your own underwater adventure
Dive into the depths of The Great LEGO®, Reef and build a LEGO world under the sea.
Discover an underwater world full of colourful animals and build your own subsea creations. Giant octopus, yellow ducks and retiring clams – everyone is welcome to join the fun under the sea.
Get ready to dive into an imaginative underwater adventure, only at LEGOLAND®,.
Find it here: Indoor construction activity next to Atlantis by Sealife.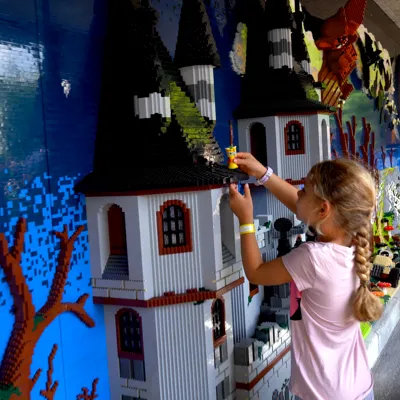 Monster wall – Build goose bumps and chills
Feel your hairs rising as you imagine the most fearful LEGO®, monster. From one-eyed monsters with tentacles to that thing with fanged teeth that lives under your bed at night, scary creations are haunting LEGOLAND®,.
Your most ghoulish and mysterious monsters can join in the Halloween story under the glow of the full moon on the creepy monster wall.
Find it here: Covered construction activity next to Ghost The Haunted House.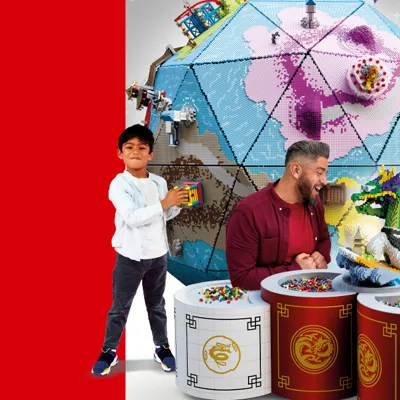 Rebuild the World – Build your world on PLANET LEGOLAND®
Step into a world without rules, where creativity reigns. At PLANET LEGOLAND®, anything can happen. Let your imagination lead the way and build your own dream world. 
Immerse yourself in an epic building experience and create your very own fantastic dream world from LEGO®, bricks.
What will you build? A rainbow roller coaster? A hot dog helicopter? An amphibious snail? Maybe a princess ninja? Or...?
Find it here: Indoor building experience adjacent to Hotel LEGOLAND.