New in 2023: Battle of the Brick
Experience flapping flags and neighing horses when the magnificent knightly show Battle of the Brick returns on June 25 –Aug. 20, 2023 with real horses, lance battles and acrobatic tricks.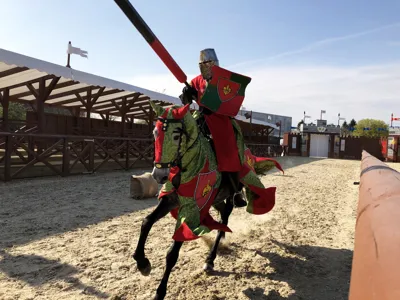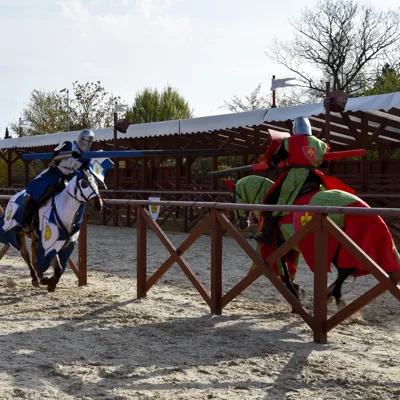 Let the battle begin!
The king has sent for the mightiest knights of the LEGOLAND® realm for a furious battle for the coveted LEGO® trophy. Help your noble knights to victory by applauding and cheering, because the Battle of the Brick is the battle where no one knows how it will end.