Feel the rush of excitement and that floaty feeling in your stomach one last time in 2021 when LEGOLAND® opens on Saturdays and Sundays during November. And don't miss out on a walk around Miniland to experience the stories and look at the little houses when they light up at night – it's so cosy at this time!
See you for our weekend opening in November and plenty more rides on the roller coasters!
Buy a ticket
One more time!
Will it be X-treme Racers, THE LEGO® MOVIE™ World or something else that you want to try one last time this year? Enjoy the stomach-dropping thrills one last time in November.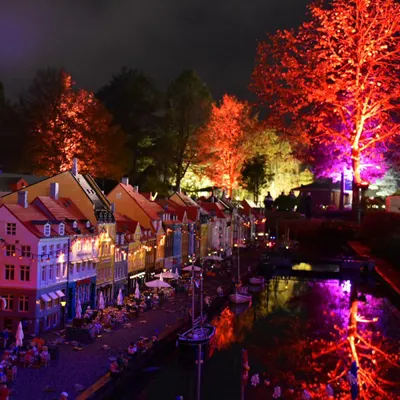 Miniland in the dark
When the November darkness falls, the lights turn on. And when you're in Miniland, we think that twinkling lights on a dark evening are one of the cosiest things you can experience. Who says the darkness can't be great sometimes?