Experiences to build on
Master builder offer: Kids DKK 0!
Have you heard about THE LEGO® MOVIE™ World, this year's new attraction at LEGOLAND®?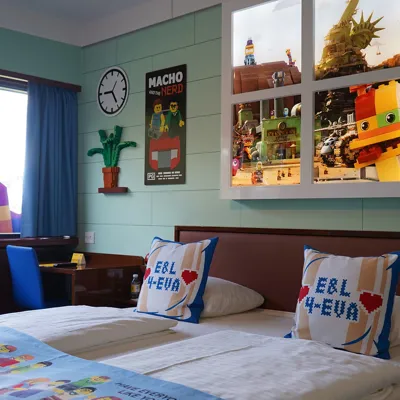 Kids DKK 0!
The new season offers magic, excitement and thrilling missions in this year's new attraction THE LEGO® MOVIE™ World, which opens on 21 May 2021!
Experience a colourful world without rules and let the youngest master builders lead the way when it comes to building memories. We have conjured up a very special offer just for them: 
Right now, kids can stay overnight in LEGOLAND® for DKK 0 plus two days free admission to the park!
You can choose where you want the mission to unfold. The Master Builder offer applies to both the cosy LEGOLAND® Holiday Village, the fabulous Hotel LEGOLAND® and the fairy tale LEGOLAND® Castle Hotel.
Come and build awesome memories with Emmet, Lucy and all the other master builders!
Book now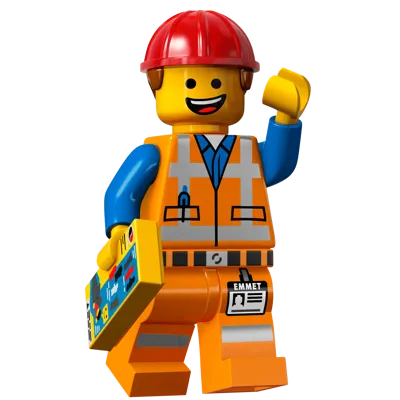 Conditions
The offer is available from 26 April until 31 May 2021
The offer is valid for selected arrival days from 1 May – 31 August 2021
2 days' free admission to LEGOLAND
breakfast, (does not apply to the Wild West and NINJAGO cottages)
LEGOLAND®Castle Hotel opens on 25 June 2021
The reservation is prepaid and can only be changed or refunded in accordance with applicable terms and conditions of sale
Book your stay with peace of mind
In the event that, due to the ongoing COVID-19 situation we are unable to invite you to stay as planned, you will be offered the opportunity to move it to a later date. 
At LEGOLAND® we do our utmost to ensure that you have a safe and enjoyable experience with us and naturally, we follow all the Danish Health Authority's guidelines. You can read more about the safety measures in place at our accommodation sites here.
Book nu
NEW IN 2021: THE LEGO® MOVIE™ World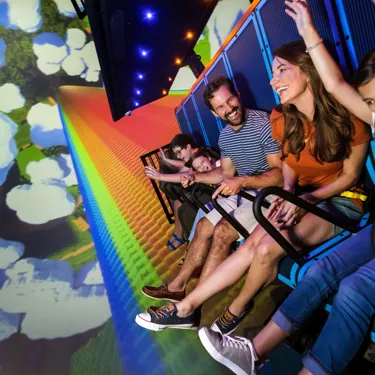 Emmet's Flying Adventure - Masters of Flight
Sit down in Emmet's couch and get sucked into THE LEGO® MOVIE™ universe with all senses as you float in front of a giant screen in Scandinavia's first ride of its kind in Emmet's Flying Adventure -…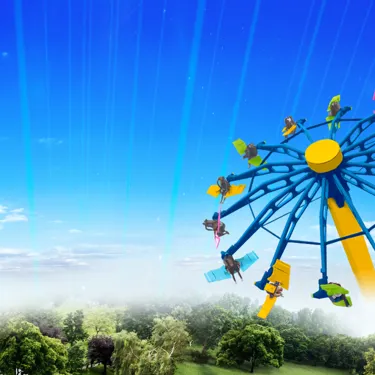 Apocalypseburg Sky Battle
Fight the DUPLO® invasion in the interactive ride Apocalypseburg Sky Battle, when you will rise 14 meters into the air on your own plane, fly head down, make loops and turn 360 degrees.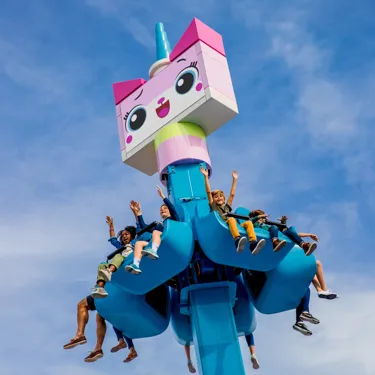 Unikitty's Disco Drop
Feel the rush in your stomach on the rainbow coloured tower Unikitty's Disco Drop, where Unikitty's facial expression and mood will change from joy to anger, to motion-sickness as you move up and down…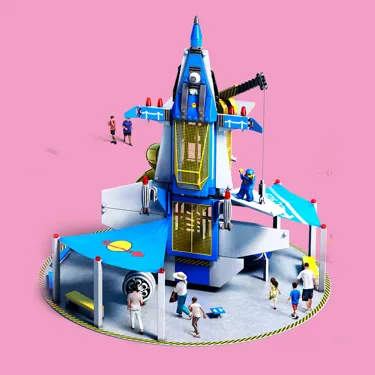 Benny's Playship
Play in the giant spaceship playground on the new play tower and roller coasters.