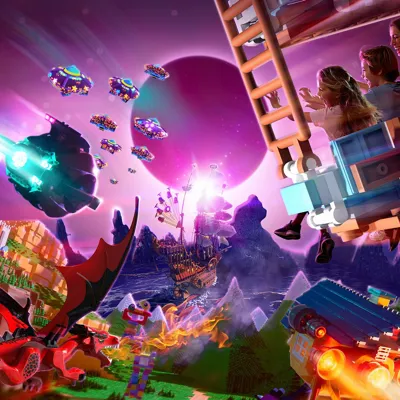 Entrance fees
Pre-season 23/4 - 28/6: DKK 149 per pupil/teacher
Summer holidays 29/6 - 11/8: Ordinary LEGOLAND® entrance fee
Post-season 12/8 - 1/11: DKK 149 per pupil/teacher
Order your school trip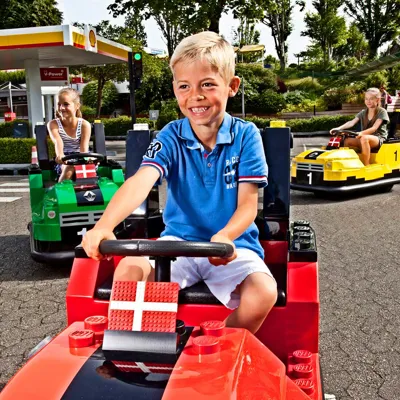 Lessons
School groups may take a lesson in road safety and may go on a tour in Atlantis at a reduced price, provided the lesson is pre-booked and paid jointly.
Priser for lektioner:
Atlantis tour: 20 DKK.
Renault Traffic School: 50 DKK.
Read more
Conditions
Payable in cash or via EAN no.
If the school needs forwarding of an invoice, ordering must be made at least 5 weekdays prior to your visit. 
The price includes entrance to LEGOLAND® as well as access to all running activities with the exception of the Renault Traffic School.
Prices presuppose that visits and any lessons are pre-booked no later than 5 weekdays prior to arrival and paid jointly.
Lessons can only be booked with simultaneous purchase of school tickets for DKK 139 per pupil or by showing valid Season Pass.
The school price applies to all school pupils of compulsory school age and accompanying teachers in connection with a school visit. Parents or other companions are to pay normal price.
The school offer is only valid on school days, i.e. not on weekends or on public holidays, and only by pre-booking.
Unfortunately we are not able to accept bookings by telephone.