Sustainable food from sustainable sources
Gastronomy & Restaurants
We always aim to give you more than you expect.
For us, the raw ingrediens are key
Food at LEGOLAND® Hotel & Conference is synonymous with gastronomy and sustainability. Our hard-working teams are guided by the LEGO® philosophy that there should be time for play – whatever we're doing.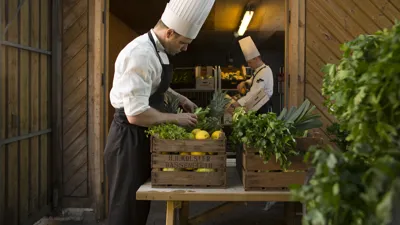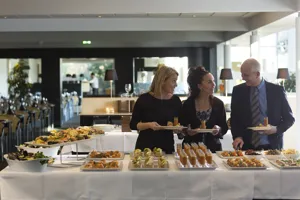 Panorama Restaurant
A stay at LEGOLAND® Hotel & Conference is all about having fun. We have fun with ingredients, taste and service, so your eyes as well as your taste buds will be challenged and inspired in our Panorama Restaurant.  
We have fixed and a la carte menus throughout the year, adapted to the season and theme. 
Panorama Restaurant opening hours: 
Breakfast: 07:00 – 10:00 
Lunch: 12:00 – 14:30 
Evening meal: 17:30 – 21:00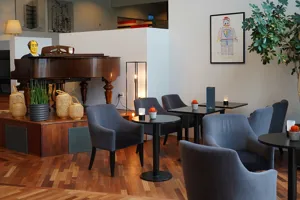 Lounge & Bar
Our thoughts are inspired by our surroundings. So resume the dinner conversation in the comfortable lounge or our Brick Bar, where you can mull things over once again over drinks or coffee.  
Our bar serves exciting cocktails and a variety of wines. So enjoy the atmosphere in good company after a busy meeting or conference. 
Opening hours: 
14:30 - 00:30 
Food from the bar menu is served between 14:30 and 23:00 
Get offer
Would you like a non-binding offer for your next conference, celebration or event?