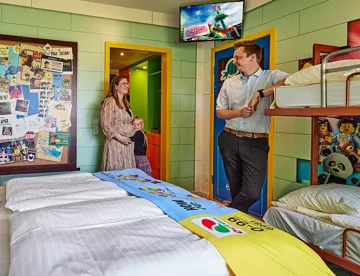 LEGO® MOVIE™ room
Master builders wanted! Fight the DUPLO® invasion with the other master builders from THE LEGO® MOVIE™ WORLD in the brand new LEGO® MOVIE™ rooms.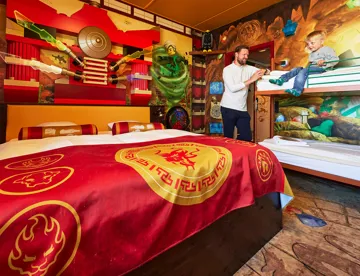 LEGO® NINJAGO® room
The ninjas are here! Sneak around like a ninja and move soundlessly through the night with your LEGO® NINJAGO® friends Cole, Nya, Kai and Lloyd.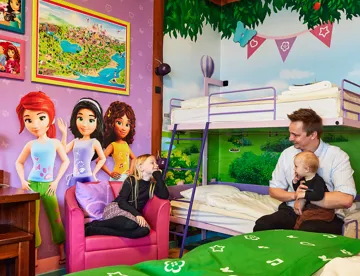 LEGO® Friends room
It's fun time! Go to Heartlake City and visit the world's best LEGO® girlfriends, Andrea, Mia, Olivia, Stephanie and Emma. Will you tell each other secrets before you fall asleep in Olivia's treetop house?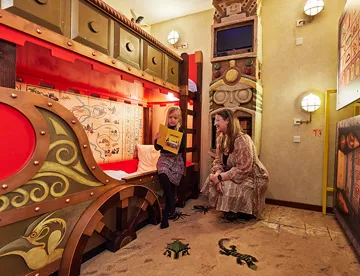 Treasure room
Explore lizards and the LEGO® creepy-crawlers of the world as a true explorer as you move around in your dreams to find the treasure.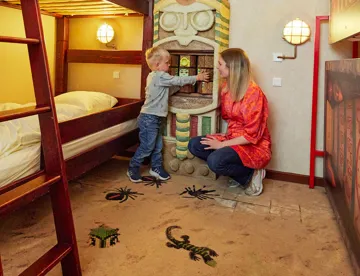 Adventure room
Pull out your compass and put on your pith helmet, and you are ready for a wild LEGO® adventure. But be awake! Maybe it's not just tarantulas that are lurking.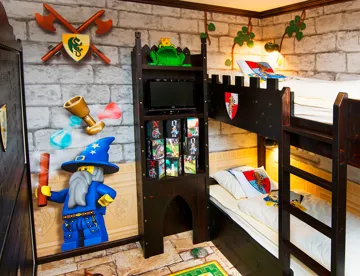 Kingdom room
The dragons are coming! Fight the terrifying dragons with your lance, and let the shield protect you from the dragons' fire. Can you overcome the dragons?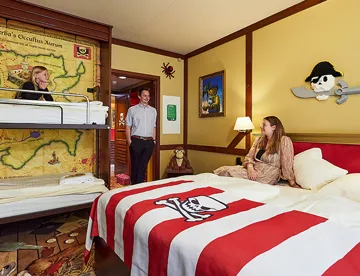 Pirate room
Ahoy, landlubber! Go on a pirates' raid for priceless treasures, but beware! Soon you will be in a roaring cannon fight against other pirates if you do not remove the patch from your eye.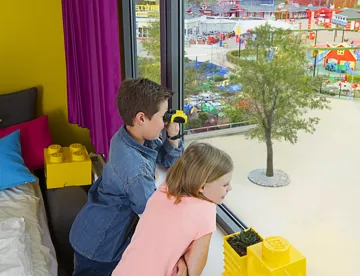 Park view room
With a view to a dream! Let the LEGO® bricks come to life outside your window as you look across the entire LEGOLAND® from your room.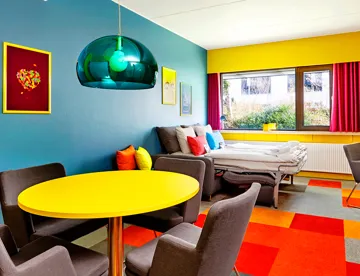 Junior suite
Family time! Pull days out of the calendar for some family time in relaxing surroundings and with plenty of time for each other.
Business room
On a business trip? Why not mix business with pleasure when you can spend the night in a room with ample of space to work and also relax in the hotel's inviting lounge area?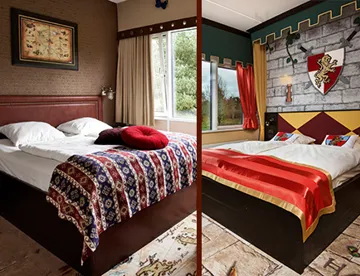 Multi room
In our disabled-friendly rooms, there is plenty of space to play and time to relax after a magical day in the park.