Now even more opening days - we extend the season
Season
Pass
to
the
rest
of
2020
and
all
of
2021!
LEGOLAND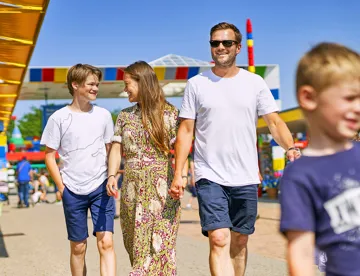 Family ticket
Come to LEGOLAND® with your whole family - right now you can save up to 37% on a family ticket, and you also get 1 ticket to be used from March 27-April 30, 2021!
Season Pass - save from 2. visit
Buy a Season Pass for the rest of 2020 and get the whole 2021 season! Then you can explore THE LEGO® MOVIE™ World, the story of the year in LEGOLAND® in 2021, with 3 new rides and a spaceship playground for the little ones.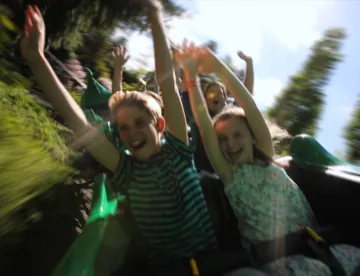 We extend the season
Go on an adventure in LEGOLAND® even more days in 2020! We are extending the season with weekend open on November 7-8 and 14-15, 2020.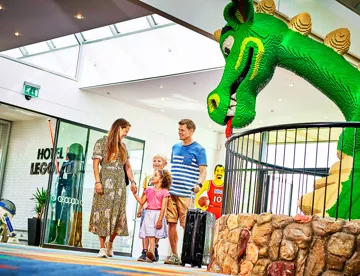 Hotel LEGOLAND®
At the 4-star Hotel LEGOLAND®, you can stay in LEGO® themed rooms with the LEGO® NINJAGO® ninjas or in the brand new LEGO® MOVIE™ rooms with the Master Builders from THE LEGO® MOVIE™ World.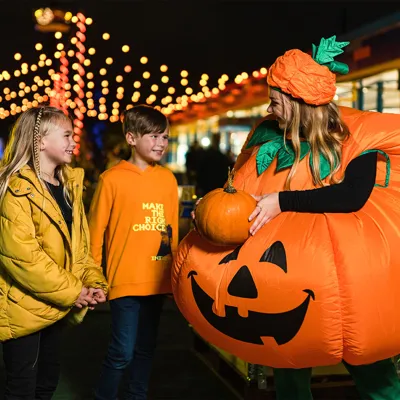 Halloween in LEGOLAND®
Go hunting for the horror in LEGOLAND®, if you dare - maybe the singing pumpkins will lull you into a dangerous Halloween sleep …
Every day on October 3, 10-17, 24 and 31
Go on a pumpkin hunt in the LEGO® Shop
Enter a competition to build pumpkins with LEGO® bricks
Go on the Brick or Treat route
Scary prices: Kids 0 DKK!
Scary prices are hiding under the bed, uhu! Right now, kids can stay overnight in LEGOLAND® for 0 DKK and at the same time get up to 2 days entry to LEGOLAND.
"Great with kids of all ages, we went with a 9 and 12 year old, they enjoyed it. Since then, they keep asking when we are gonna go back."
- László R, Tripadvisor review