LEGOLAND® Hotel & Conference
Hybrid meeting and live streaming events
Book a meeting solution that combines a face-to-face meeting with an online video meeting.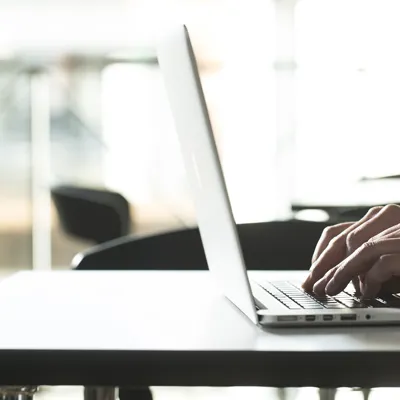 What is hybrid meeting?
A hybrid meeting is a combination of physical meetings and an online video meeting. In this meeting format, participants who are physically gathered in one or more of our meeting rooms come together through a shared online video meeting and are able to have a meeting with participants who are located elsewhere. 
High-Quality Camera and Audio
In our hybrid package, we include the best camera and audio equipment, ensuring participants an experience far beyond the usual laptop-based video meeting.
The system can be configured to display all meeting attendees, which is particularly beneficial for smaller gatherings in the meeting room. Alternatively, it can automatically track the speaker's voice with "speech tracking", where the camera focuses on the person speaking. This enables online participants to capture nuances in body language and facial expressions.
Also, the microphone in the video bar is significantly superior to that of online meetings via a laptop, ensuring an enhanced meeting experience.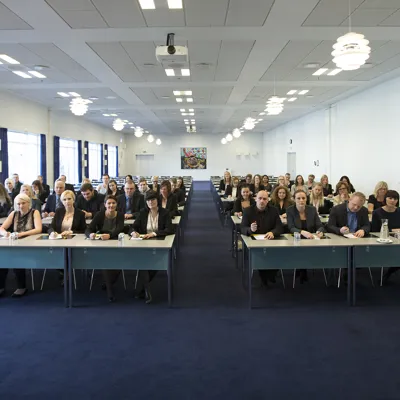 Live Streaming Events
Our video meeting arrangements can be tailored to both small and large scales, ensuring they align with your specific needs, regardless of the purpose of the meeting, the number of participants, and the requirement for participant interaction.
Whether you intend to facilitate education that demands active participation and two-way communication or if you are planning to live stream a general assembly or another event on a website or to an audience dispersed across one or more geographical locations, we are at your service. We provide comprehensive guidance and assistance in setting up the technology. We have permanently installed live streaming equipment in our auditoriums and our board meeting room, Le Petit.
Price and offer
Our Hybrid Package is recommended for both small and medium-sized meetings with up to 20 participants gathered at each of the physical locations. During the meeting, you have the option to use your own laptop or alternatively rent one from us. Well-known video conferencing platforms such as Zoom, Teams, and more can be utilized.
The price includes VAT and is specified per location. It covers the rental of the PolyStudio Audio and Video bar, technical setup, and the initiation of the meeting with assistance from our AV technician:
Price: 2,500 DKK for the first meeting day
Price: 1,250 DKK per subsequent consecutive meeting day
We would be pleased to prepare a tailored offer customized to your specific event with your associated preferences.
Get offer