Food & Beverage
Wherever you decide to eat in LEGOLAND®, we have lots of delicious, healthy food and snacks on offer.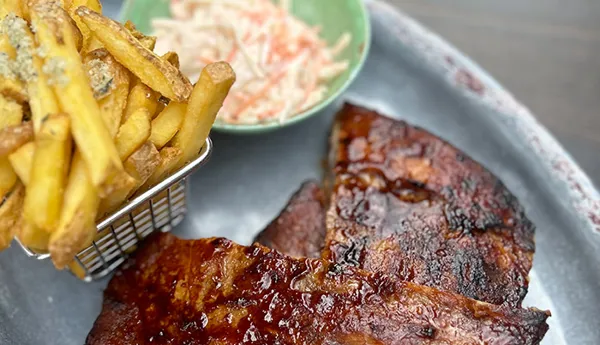 Saloon
A real saloon in the centre of LEGOREDO® Town where good folk come from near and far to taste the prairie's famous spare ribs or roast pork and barbecue.
Steak and spareribs

LEGOLAND, LEGOREDO® Town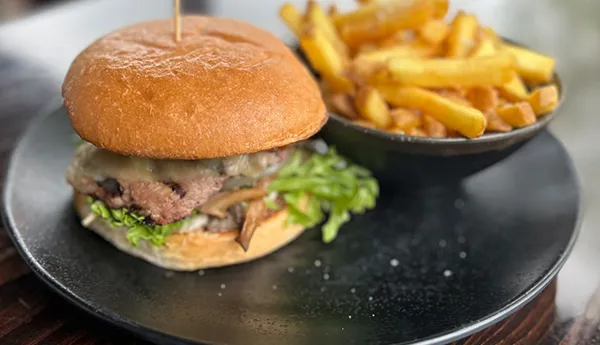 Grill House
Comfortable family restaurant in the middle of LEGOREDO® Town. Here you will find a warm, welcoming atmosphere where you can relax and enjoy your meal to the the sound of the Sheriff's six-shooters.
Burger

LEGOLAND, LEGOREDO® Town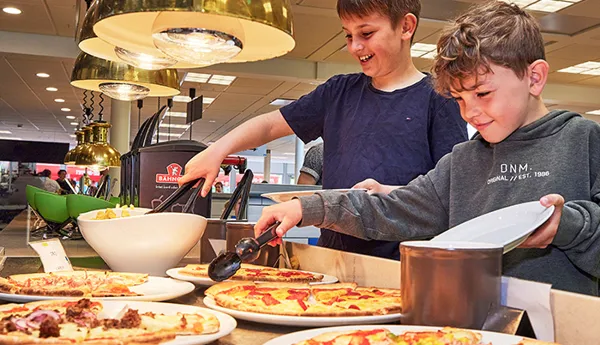 Polar Pizza & Pasta
In the heart of Polar Land you will find lots of delicious delights at Polar Pizza & Pasta.
Buffet

LEGOLAND, Polar Land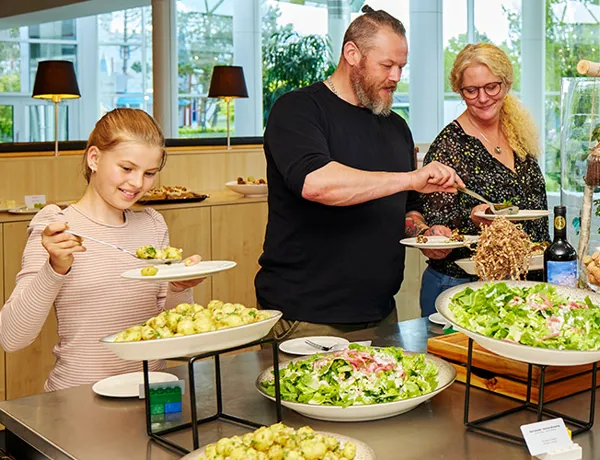 Hotel LEGOLAND® Panorama
Spoil the whole family with seasonal delights and children's favourites – both a la carte and from the buffet.
Buffet & Á la carte

Hotel LEGOLAND®, LEGOLAND®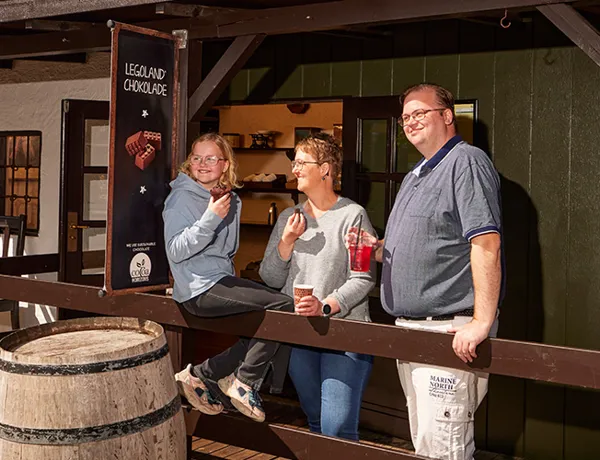 Dolly's Coffee Shop
Enjoy a cup of freshly brewed latte, cappuccino, tea or hot chocolate with whipped cream. Our cakes give you a true taste of the Wild West – but you might get a hankering for one of our donuts,…
Coffee and cake

LEGOLAND, LEGOREDO® Town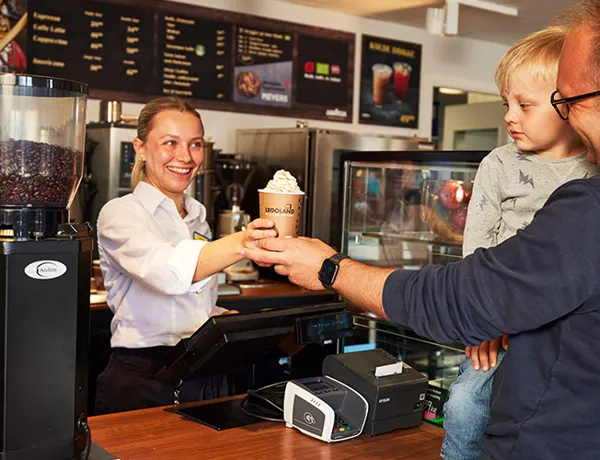 Pirates' Coffee
At Pirates' Coffee, you will get the best coffee from Lavazza, and you may explore our variety of delicious cakes; everything from homemade cookies to gluten-free brownies.
Coffee and cake

LEGOLAND, Pirate land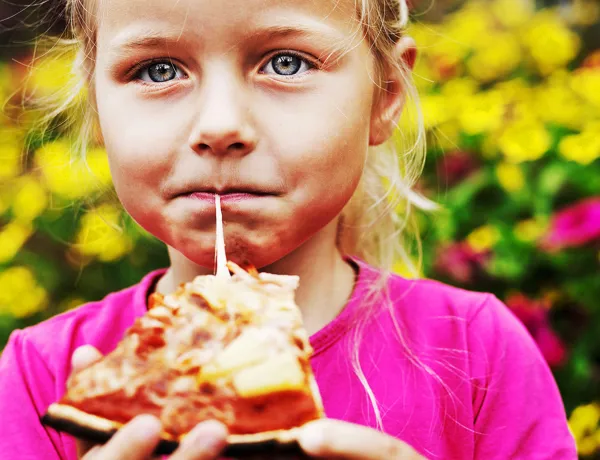 Italian Pizza & Pasta
We serve delicious home-made pizza, a variety of pasta dishes and salads. We have a wide range of children's meals, including spaghetti bolognese and our famous LEGO® child's meal.