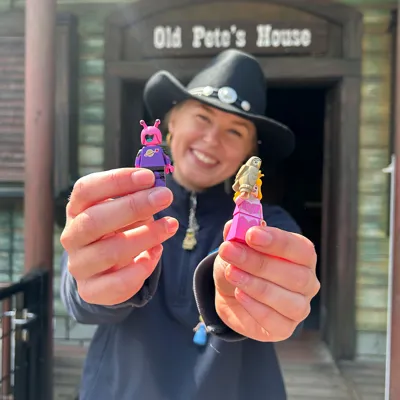 Minifigure Trading
At LEGOLAND® we love Minifigure Trading! Have you seen a Minifigure on one of our employee's name tags that you LOVED? Did you know that you may trade for it? 
Minifigure trading is an AWSOME and unique LEGOLAND concept, and it's super easy to swap for a brand new Minifigure. 
With your own Minifigure* in hand, you may ask a staff member to trade! (Don't worry, they'll say yes!) They get your Minifigure for their name tag, and you get that new one you've had your eye on!   
And the best part? You may trade again and again!  
*Your minifigure must be intact
Events & Shows
You'll always find something exciting happening at LEGOLAND®.