Shopping
There are many interesting shops in LEGOLAND® that are well worth your visit. You will find an excellent selection of LEGO® products and LEGOLAND souvenirs to remind you of an enjoyable day.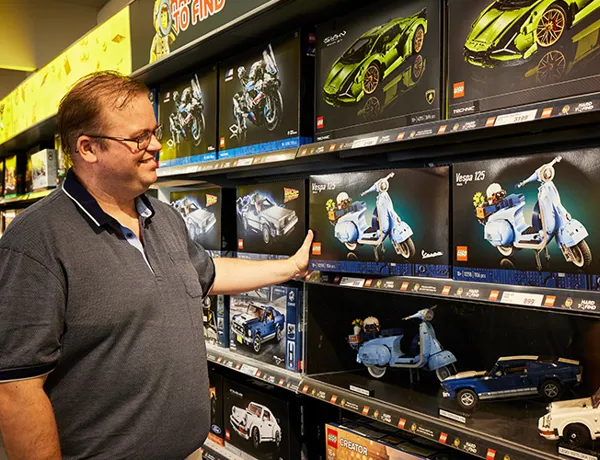 LEGO® Shop
Explore all the cool and rare LEGO boxed sets.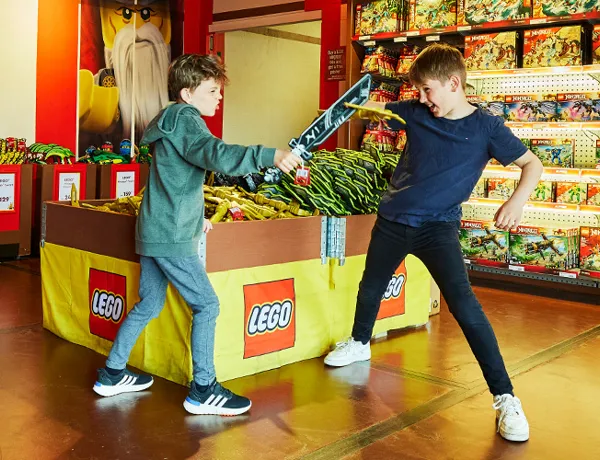 LEGO® NINJAGO® Shop
LEGO® sets and merchandise with cool ninjas.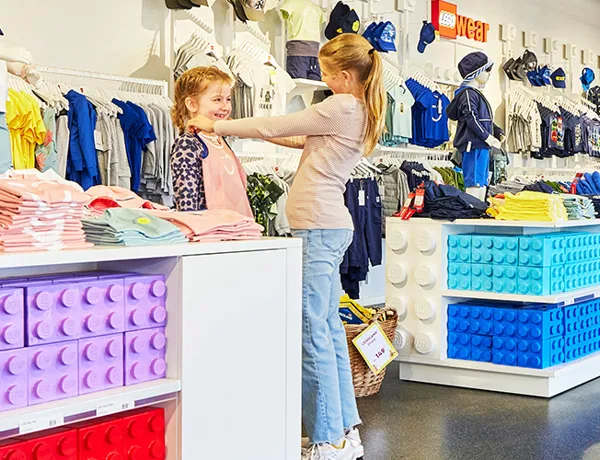 Family Fashion og Kids Wear
Northern Europe's largest selection of quality children's clothing from LEGO® WEAR.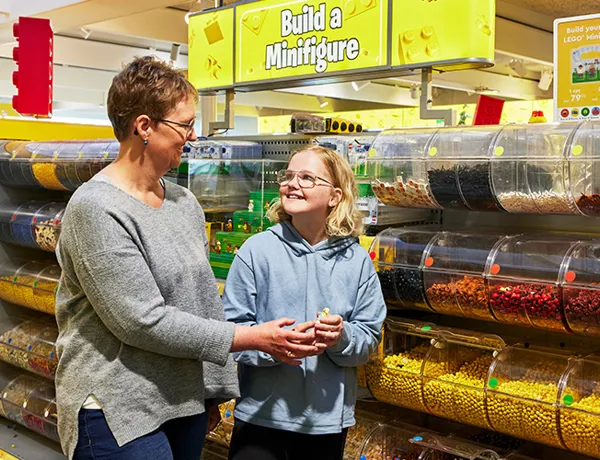 Go Figure
Find your favourite minifigure – or build your own!