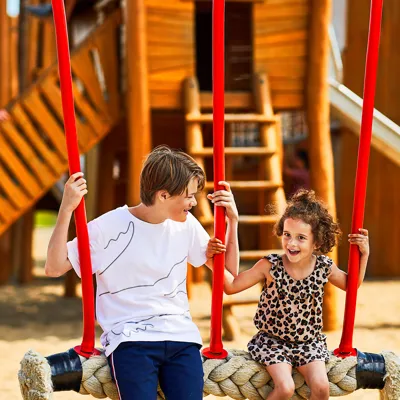 The best children's holiday ever
Right next to LEGOLAND® is the atmospheric LEGOLAND Holiday Village with lots of outdoor activities and plenty of room for play. Here, you can choose between spending your night in Wild West cabins, Pirate rooms, native American tents or on our camping ground.
Among other things, we offer a LEGO® shop, playgrounds, a petting zoo, bonfire sites and, naturally, excellent shopping opportunities.
We also offer a pirate restaurant where you can enjoy a large and delicious breakfast buffet and order takeaway. Our carefully planned tent area offers everything you need, including shower and kitchen facilities.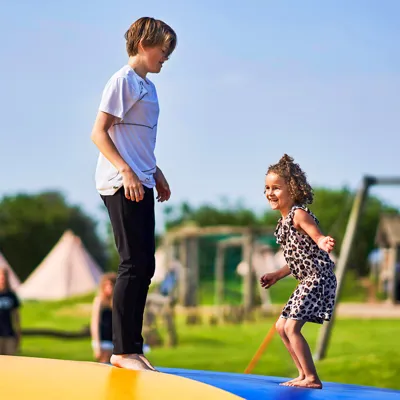 Look forward to
LEGOLAND® Holiday Village is unforgettable experiences.
Choose your type of accommodation - motel, cabins or camping
Playgrounds, jumping pillow, playroom and lots of LEGO® fun.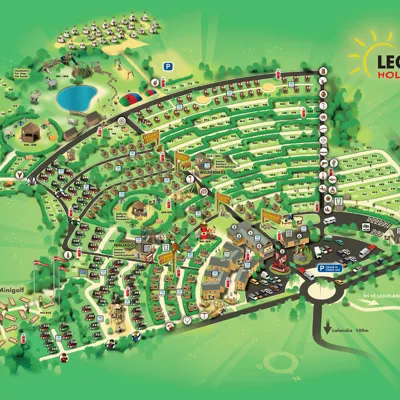 Site map
LEGOLAND® Holiday Village is a modern camping site and cabin area with many facilities. Here you will find minigolf, an activity playground, a mini-zoo as well as sheltered and cosy nooks. The overview map provides an overview of LEGOLAND® Holiday Village and all the opportunities we offer.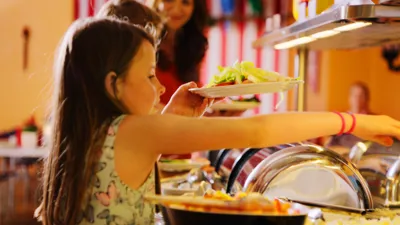 Pirates' Inn Restaurant
LEGOLAND® Holiday Village features a pirate restaurant where the entire family can enjoy a large and delicious breakfast buffet or take away.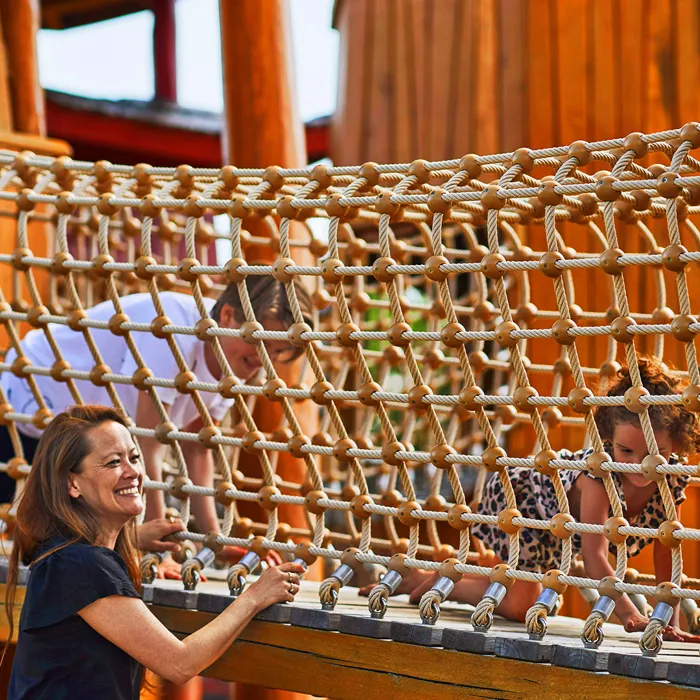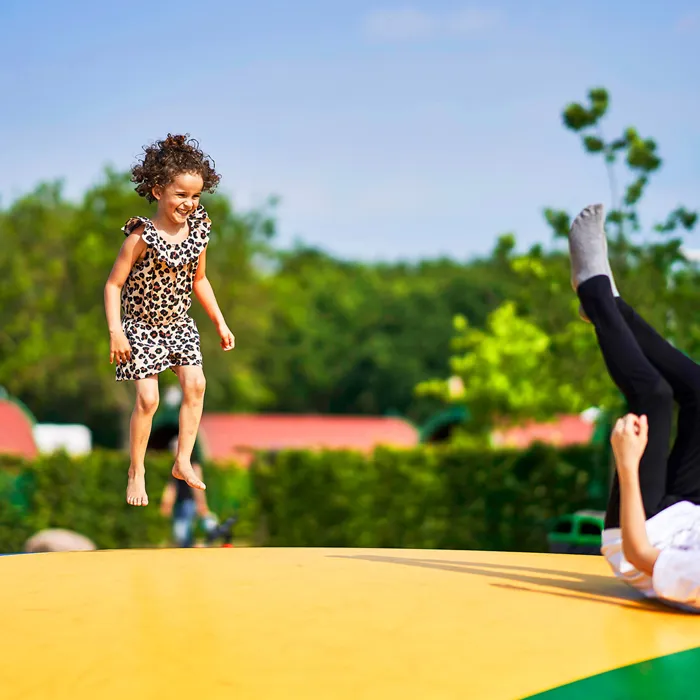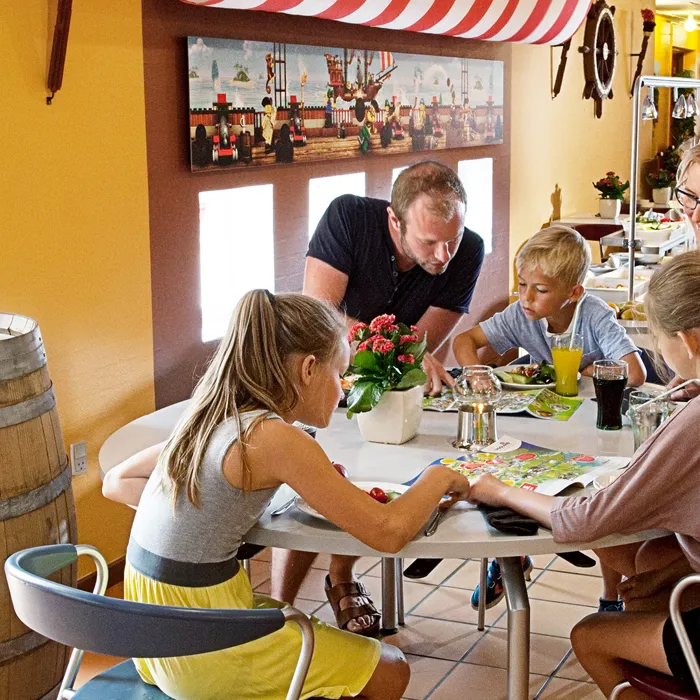 Lots of fun activities...
Information about Coronavirus
We follow the guidelines from the Danish authorities and the specific recommendations for hotels.