Experience Halloween 2023 for free
Enjoy Christmas at LEGOLAND® 2023 for free
More than 200 opening days in 2024
Experience Halloween 2023 for free
Enjoy Christmas at LEGOLAND® 2023 for free
More than 200 opening days in 2024
Types of season pass
Enjoy LEGOLAND® on all opening days for the rest of 2023 and all of 2024!
Free entry to Christmas in LEGOLAND in both 2023 and 2024
Save up to 50% on the entrance to other attractions
Get early access to exclusive LEGO® boxes in the LEGO Shop
Enjoy LEGOLAND® on all opening days for the rest of 2023 and all of 2024!
Free entry to Christmas in LEGOLAND in both 2023 and 2024
Get all the benefits of an AWESOME season pass
Get free parking for the rest of 2023 and all of 2024
Save 25% on 1 LEGO® box of your choice every month in the LEGO Shop and on all food and drink in the park (except vending machines, candy shops and Christmas stalls)
Free access to LEGOLAND® on all opening days in 2024


Free access to LEGOLAND® on all opening days in 2024


Free access to Christmas at LEGOLAND® 2024


Free access to Christmas at LEGOLAND® 2024


Parking pass for 2024 for just 160 DKK


Parking pass for 2024 for just 160 DKK


Free parking in 2024


Free parking in 2024


Children with season pass eat for free in selected restaurants (1 child per fully paying adult with purchase of buffet)


Children with season pass eat for free in selected restaurants (1 child per fully paying adult with purchase of buffet)


25% off on mini-breaks in LEGOLAND® (not valid for New Year)


25% off on mini-breaks in LEGOLAND® (not valid for New Year)


50% off access to LEGO® House for children with a season pass with min. 1 full paying adult (only online booking)


50% off access to LEGO® House for children with a season pass with min. 1 full paying adult (only online booking)


50% off access to WOW PARK Billund and WOW PARK Skjern


50% off access to WOW PARK Billund and WOW PARK Skjern


50% off entry tickets to GIVSKUD ZOO ZOOTOPIA


50% off entry tickets to GIVSKUD ZOO ZOOTOPIA


50% on Aquadome™ in Lalandia Billund, Rødby and Søndervig


50% on Aquadome™ in Lalandia Billund, Rødby and Søndervig


Free ticket to Gardaland


Free ticket to Gardaland


Ticket to Heide Park only 15 euro


Ticket to Heide Park only 15 euro


50% discount at the Traffic School


50% discount at the Traffic School


Lots of season pass deals on food and drink


Lots of season pass deals on food and drink


Eat for free on your birthday


Eat for free on your birthday


Up to 50% off photo products in photo shops


Up to 50% off photo products in photo shops


10% off on all LEGO® boxes in the LEGO Shop


10% off on all LEGO® boxes in the LEGO Shop


25% off on 1 LEGO® box of your choice every month in the LEGO Shop


25% off on 1 LEGO® box of your choice every month in the LEGO Shop


10% off clothes, shoes and accessories in the Kids Wear clothing store


10% off clothes, shoes and accessories in the Kids Wear clothing store


25% off the bill for food and drinks in the park (candy, vending machines and Christmas stalls excepted)


25% off the bill for food and drinks in the park (candy, vending machines and Christmas stalls excepted)


Free engraving on your LEGO® products in the LEGO Shop and in Name on it


Free engraving on your LEGO® products in the LEGO Shop and in Name on it


Get early access to exclusive LEGO® boxes in the LEGO Shop


Get early access to exclusive LEGO® boxes in the LEGO Shop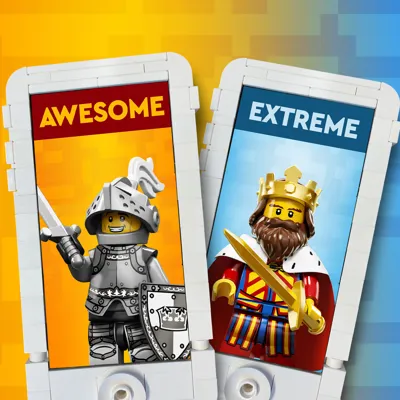 Benefits
With the AWESOME and EXTREME season passes, you have access to a wide range of great benefits that will help to make your LEGOLAND experience even more magical. See the benefits for the 2024 season and choose the pass that suits you best!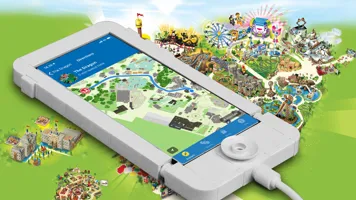 Get your season pass in your LEGOLAND app
When you renew or purchase a season pass for LEGOLAND®, it's easy to access your pass via the LEGOLAND app on your mobile phone. Click on 'My Visit' and then 'My tickets and season passes', where you can collect and save tickets and season passes for LEGOLAND directly in the app. 
You need your order number and email address to add your season pass to the app, and you can do it shortly after you bought your new season pass for LEGOLAND. 
Season pass terms and conditions
You need to show your 2024 season pass to get your season pass benefits. In some cases, the season pass benefits only apply with a full-paying adult. The offers are valid when the points of sale and the park are open. The season pass benefits cannot be combined with other offers or exchanged for cash. We accept no liability for closed days, full capacity, printing errors and price changes. Season passes cannot be refunded. Your season pass is personal and will be confiscated in the event of misuse. Your season pass can be renewed for the coming season, provided your season pass was valid throughout the last season.
See general conditions