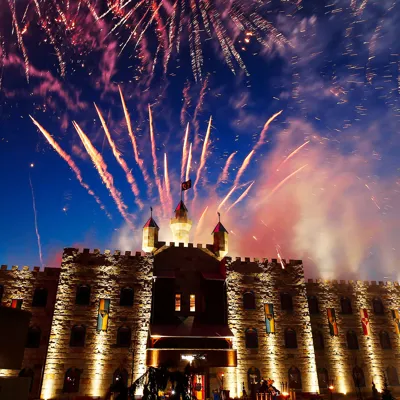 Let the trumpets blare!
An enchanted castle towers right beside LEGOLAND®. The king and the queen reside here in the Kingdom of LEGOLAND, and you may be their guest, if you like. In fact, there are 142 fairy tale rooms, and you may choose yourself where you want to stay – will it be in the princess's royal chambers, in the dragon knight's cool living room or in the wizard's magical observatory? Whatever you choose, you are the guest of honour with your own royal entrance to LEGOLAND.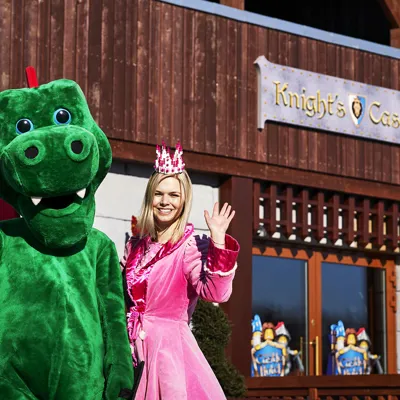 Look forward to
LEGOLAND® Castle Hotel's unforgettable memories
A magic stay

Direct access to LEGOLAND®

Breakfast is always included

Playground, playroom and lots of LEGO fun
Flyt ind på slottet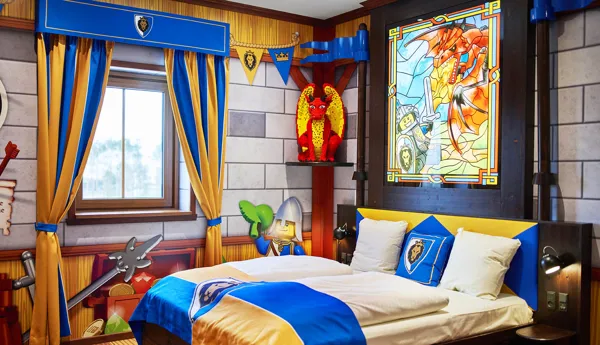 The Dragon Knight's room
Take a seat in the dragon knight's cool living room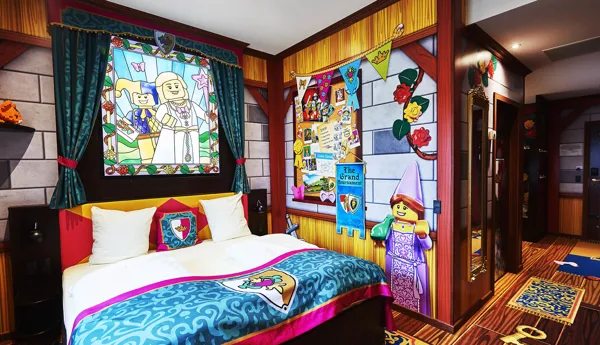 The Princess' room
In the Princess' room you can enjoy a good night's sleep – and be completely ready for a wonderful day at LEGOLAND®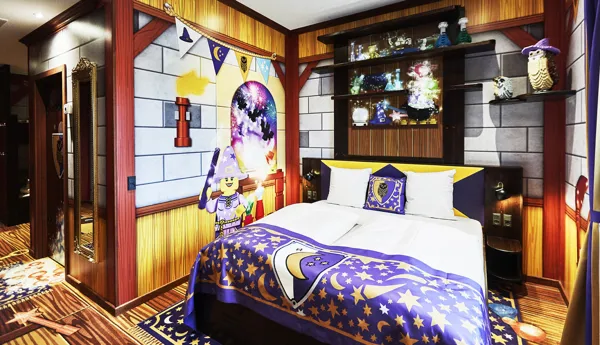 The Wizard's room
In the wizard's magical observatory you stay together with the wizard and his apprentices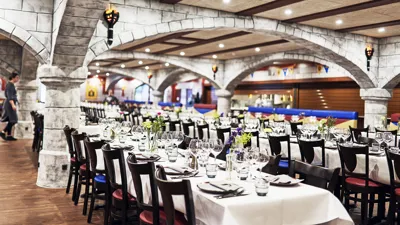 Knights' Tavern Restaurant
The kingdom is buzzing and seething with anticipation and excitement about the royal banquet in the hotel's own restaurant, the Knights´ Tavern Restaurant. Watch the chef prepare the delicious menu, but beware: maybe your food is grilled with real dragonfire!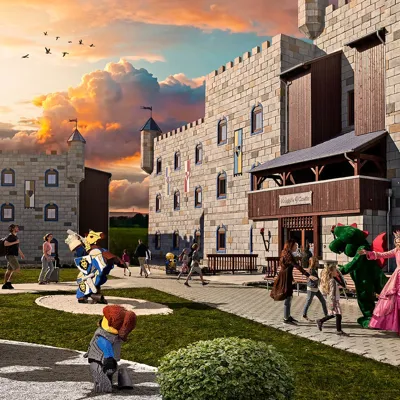 Go exploring
Explore the castle and discover the LEGO® magic everywhere. Already now you can look forward to meeting lots of brave princesses and knights, busy ladies-in-waiting, mystical wizards and fire-breathing dragons. So turn down the visor and put on the seven-league boots, because it's time to step into a genuine fairy tale.
Also waiting for you...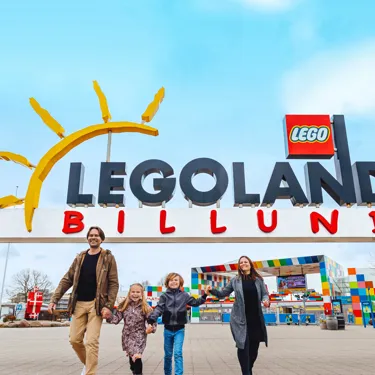 LEGOLAND® in your backyard
When you stay at LEGOLAND® Castle Hotel, you have the world's most fun country in the backyard.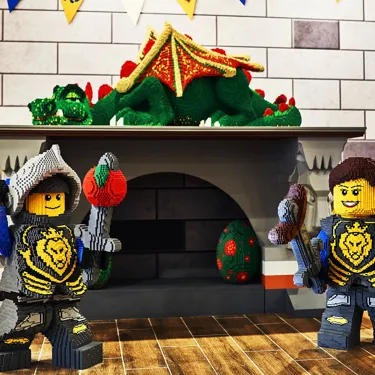 Loads of LEGO®
Explore the castle and experience the LEGO® magic everywhere. Cool LEGO models and signs show you the way.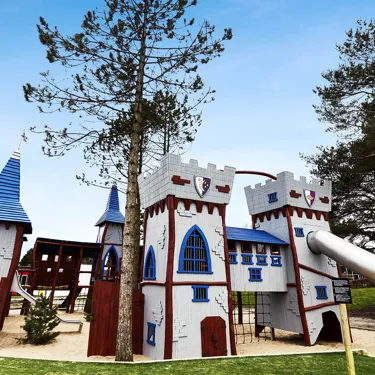 Big playground
Play and laughter are allowed everywhere, especially on the big playground next to the castle.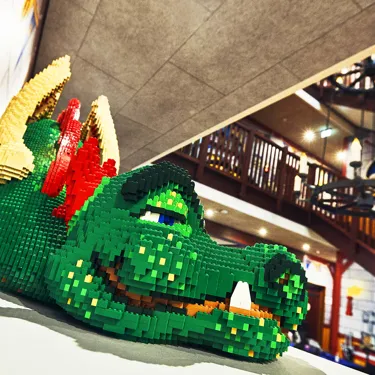 Grown-up time
After a long day in LEGOLAND it's time for relaxation and good old-fashioned 'hygge'. Enjoy a coffee or drink in the bar, while the kids play in the playroom.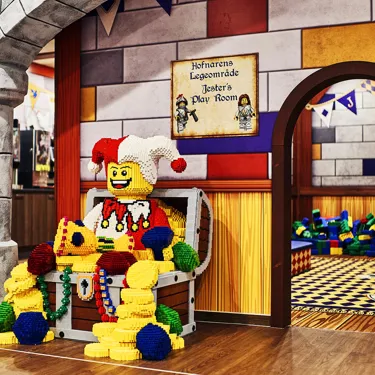 Playroom
Let your fantasy run free with all the LEGO® bricks or visit the playroom in Knights' Tavern Restaurant.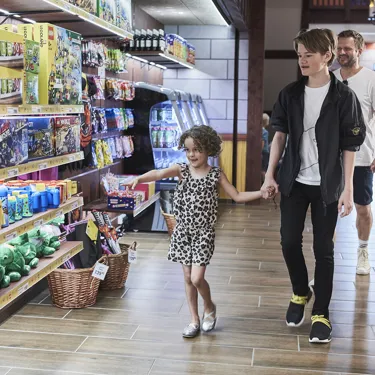 Lobby shop
Get your hands on a selection of LEGO® sets and merchandise for the kids or yourself. You can find selection of snacks and beverages as well.
Images from LEGOLAND® Castle Hotel