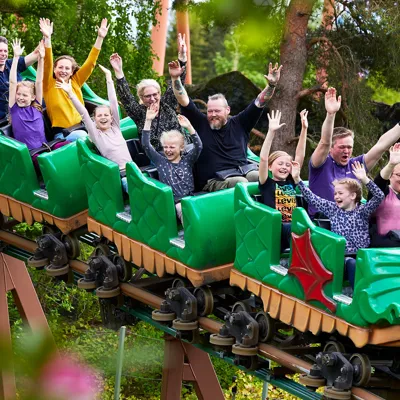 Let the adventure begin!
Get the ultimate experience in LEGOLAND in the roller coasters such as Flying Eagle, Dragen and X-treme Racers, which will make you laugh and scream. Challenge the ninjas in LEGO® NINJAGO® The Ride, make your bones rattle with fear in Ghost – The Haunted House, experience LEGOLAND from the top in LEGOTOP®, or see the world famous buildings and places in the Miniland.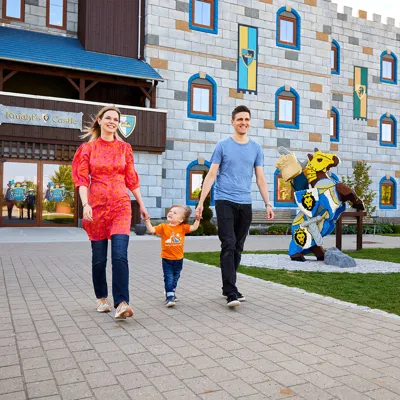 The world's best short break – in the heart of LEGOLAND
An enchanted castle towers right beside LEGOLAND® - LEGOLAND Castle Hotel. Where you want to stay – will it be in the princess's royal chambers, in the dragon knight's cool living room or in the wizard's magical observatory? Whatever you choose, you are the guest of honour with your own royal entrance to LEGOLAND.
LEGOLAND since 1968
In the early 1960s, LEGO® products were so successful that more than 20,000 guests annually visited the factory in Billund. The many guests at the factory laid the foundation stone for the first LEGOLAND® park, which opened in Billund with 625,000 guests the first year, and now 50 years later there are eight LEGOLAND parks around the world, which have a total of more than 15 million guests each year.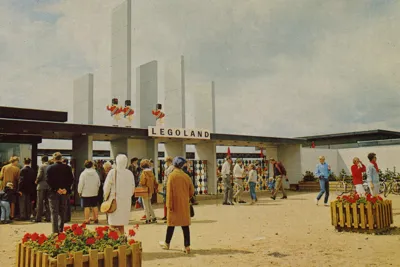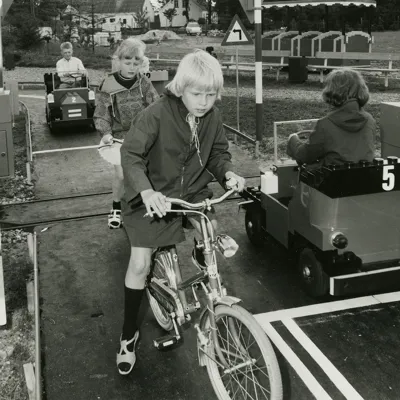 Should fix a problem at the factory
An elderly couple were to sell tickets and coffee. In the early stages of the LEGOLAND® project that was the plan of son of LEGO® founder Ole Kirk Kristiansen, Gotfred Kirk Christiansen.
Plans evolved over time, and when the LEGO Group opened LEGOLAND Billund in 1968, it was expected that 300,000 guests would swing by. This was considered very optimistic and it should also turn out to be very far from reality. After a few months, the goal was reached and on 30 October, by the end of the season, 625,000 guests had visited the park.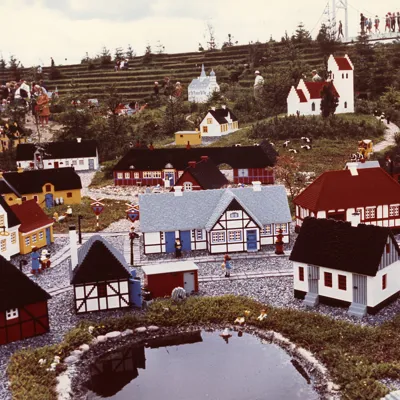 From factory visits to theme park
Initially, the LEGOLAND® concept should first and foremost solve a problem at the factory. More than 20,000 guests visited the successful company every year, and they were especially interested in seeing the many beautiful LEGO® models that could be experienced at the factory. From there, the idea arose to make an exhibition of LEGO models elsewhere than at the factory itself.

Miniland was the whole focal point of the original LEGOLAND plan, and we still see it as the heart of LEGOLAND. It is there that we are totally unique compared to other theme parks, and it is fascinating to see how our guests can go for hours and look at the many different models that are placed in Miniland.