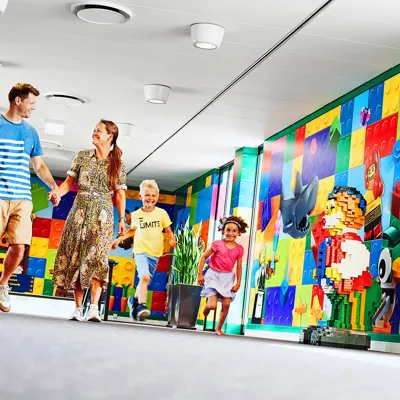 Stay with your LEGO® friends
Get enchanted by the legendary 4-star Hotel LEGOLAND®, where you can stay in LEGO® themed rooms with your LEGO® friends.
Popular rooms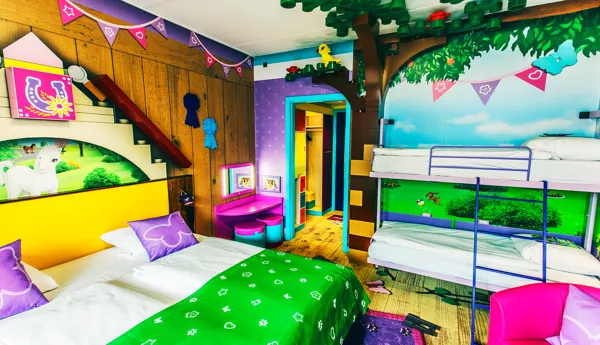 LEGO® Friends room
Girls' night! Go to Heartlake City and visit the world's best LEGO® girlfriends, Andrea, Mia, Olivia, Stephanie and Emma. Will you tell each other secrets before you fall asleep in Olivia's treetop house?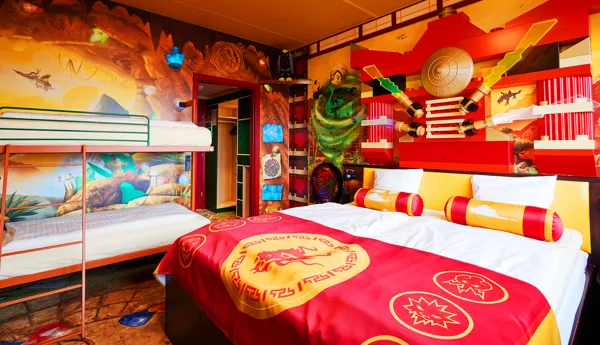 LEGO® NINJAGO® room
The ninjas are here! Sneak around like a ninja and move soundlessly through the night with your LEGO® NINJAGO® friends Cole, Nya, Kai and Lloyd.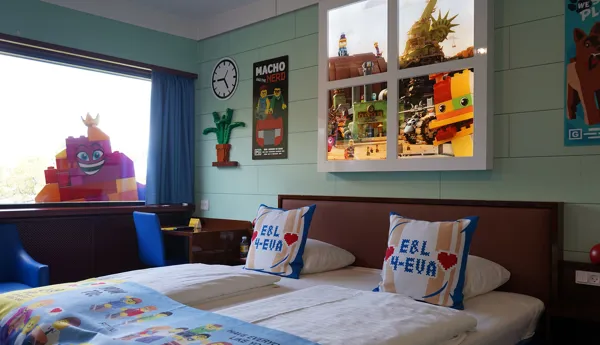 LEGO® MOVIE™ room
Master builders wanted! Fight the DUPLO® invasion with the other master builders from THE LEGO® MOVIE™ WORLD in the brand new LEGO® MOVIE™ rooms.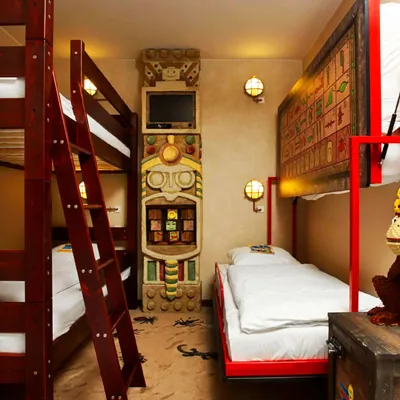 Other rooms
Embark on adventures in your dreams and fight dragons, decode ancient hieroglyphs or find the pirate treasure on your expedition.
See rooms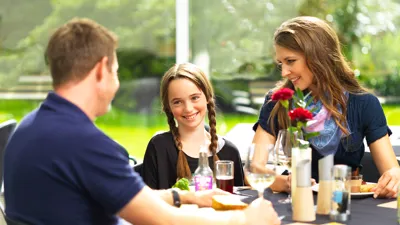 Panorama Restaurant
The seasons burst into bloom on your plate in the Panorama Restaurant with an imaginative buffet for morning, lunch and evening.
There is something in store ...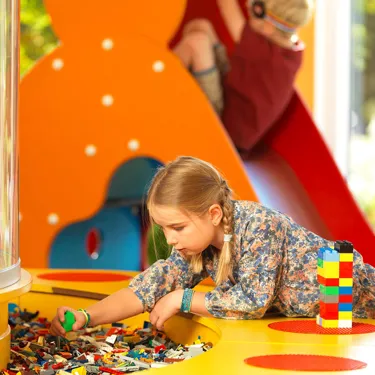 Playroom
Visit the many playrooms and unleash your imagination with all the LEGO® bricks.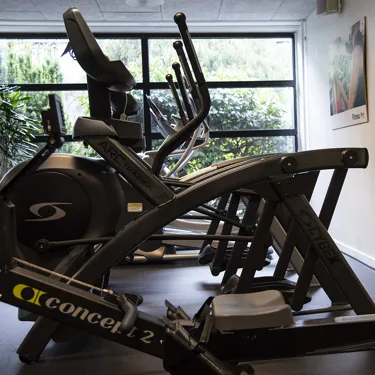 Fitness centre
Get up on the exercise bike or workout in our fitness centre.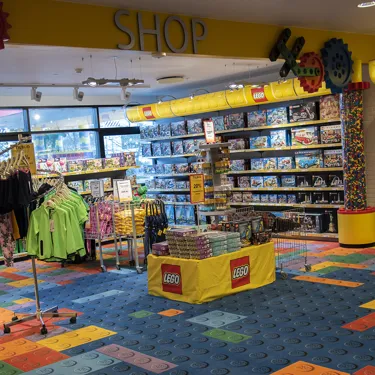 Hotel Shop
Get your fingers in LEGO® boxes and merchandise for the kids or yourself.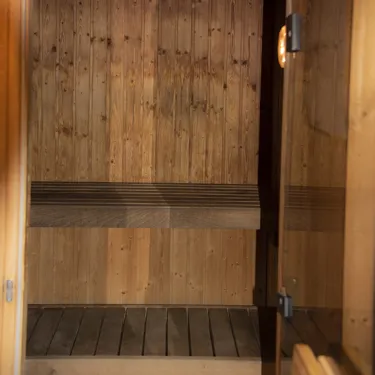 Sauna
Take a break and gear down in our sauna.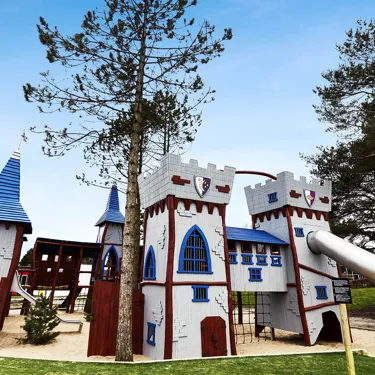 Playground
Unleash the kids on the playground and let their mirth fly free.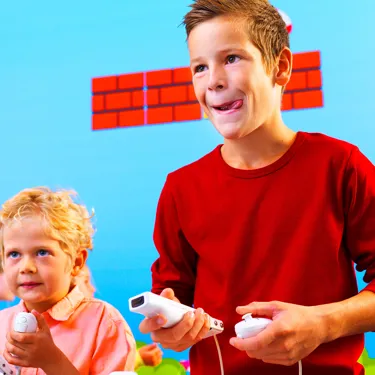 NINTENDO Game Zone
Release your inner gamer with Mario, the most popular plumber.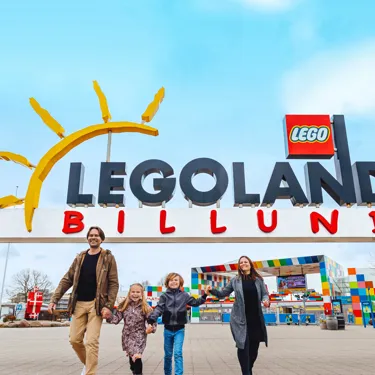 LEGOLAND® in your backyard
When you stay at Hotel LEGOLAND®, you have the most fun country in the backyard.
Information about Coronavirus
We follow the guidelines from the Danish authorities and the specific recommendations for hotels.