Fun for the whole family
Areas
LEGOLAND® Billund Resort welcomes you with high-speed action and excitement for the whole family. More than 50 exciting rides and plenty of fun events are waiting just for you.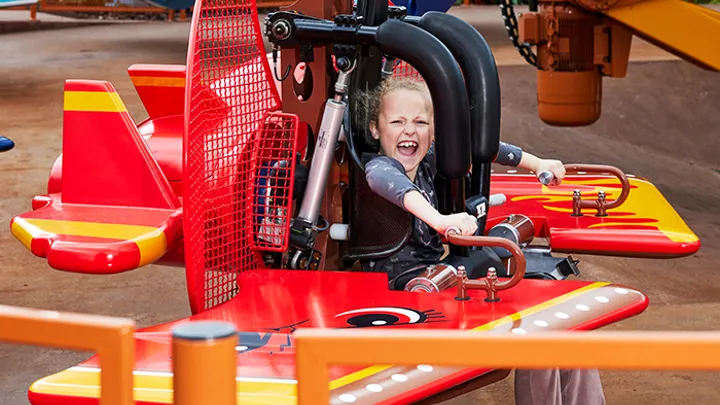 THE LEGO® MOVIE™ World
Good morning, Master Builder! Are you ready to visit the most awesome world filled with fun colors, cool shapes and crazy rides? See you in THE LEGO® MOVIE™ World, where Emmet, Lucy and all the Master Builders are waiting for you.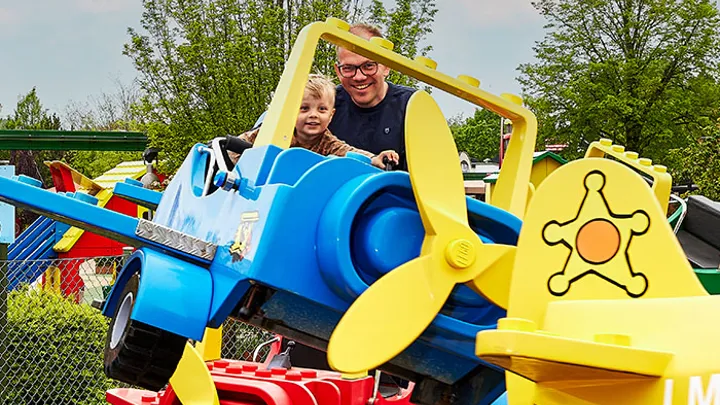 DUPLO® Land
DUPLO® Land is a colourful play paradise filled with fun and activities for little kids. Here, tiny tots can roam safely at will, as they play, explore and discover.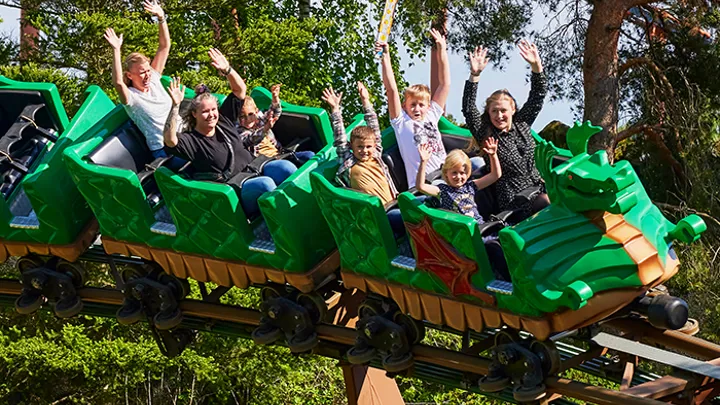 KNIGHTS' KINGDOM
Enter KNIGHTS' KINGDOM and experience a world of brave knights, beautiful princesses and savage Vikings. Experience a rush of excitement in the Dragon, a splashing good time at Vikings River Splash and the giggles at the Castle Show.
LEGOREDO® TOWN
At LEGOREDO® Town in you can dig for gold, go for a wild ride in a LEGO® Canoe or feel the rush in the Flying Eagle. Yihaa!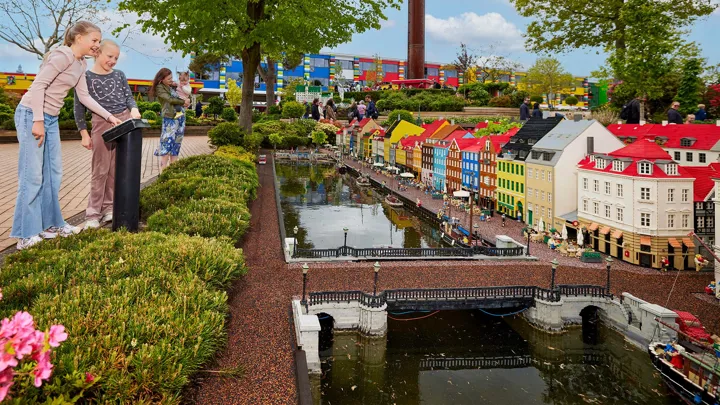 Miniland
Miniland is the heart of LEGOLAND®. Here, you can experience the whole world in miniature and the delight of famous buildings, capitals, small cities and exciting places built out of more than 20 million LEGO® bricks.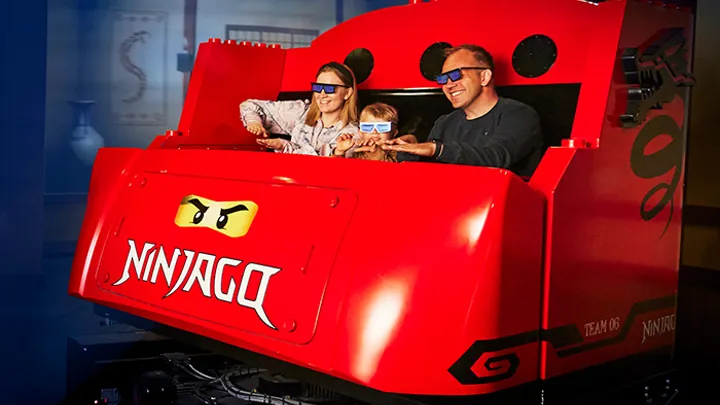 LEGO® NINJAGO® World
The LEGO® NINJAGO® World will challenge your ninja skills. Are you agile enough to complete Lloyd's Laser Maze? Do you have the strength for Cole's Rock Climb and the balance for Kai's Spinners? Are you fast enough for Jay's Lighting Drill, and are you ready for this year's greatest challenge in NINJAGO® The Ride?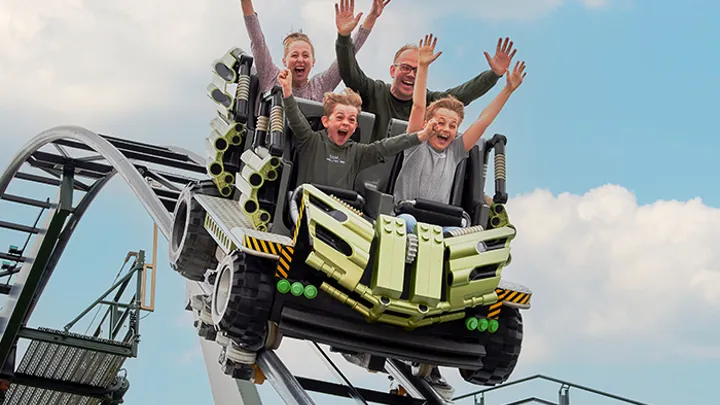 Adventure Land
Wild jungle beasts and live mummies – Adventure Land is full of dangerous challenges for all the family. Shoot your way through a genuine Dark Ride with earthquakes and villains, or feel the rush of the super cool X-treme Racers. As its name suggests, Adventure Land is full of fun and adventure.
Polar Land
Polar Land offers tons of excitement. Try the 5 meter free fall in Polar X-plorer or design your very own ride in the Ice Pilots School. Welcome inside the world's coolest Polar Land.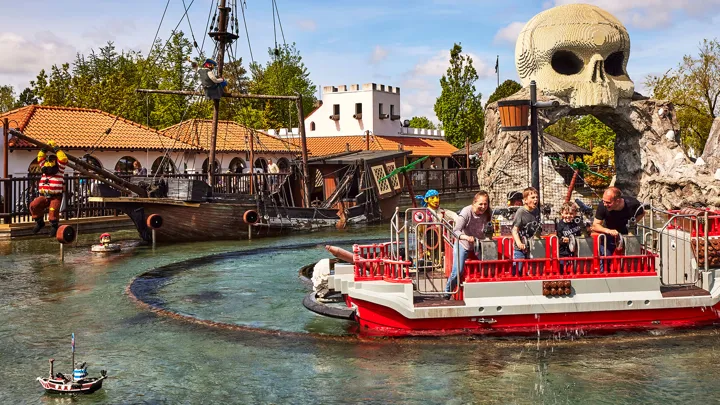 Pirate Land
Shiver me timbers! Visit Pirate Land, put on your swimming gear and get ready to enjoy lots of watery fun and games. Or stay dry – take a spin in the Pirate Carousel and lots of other activities where we tease landlubbers.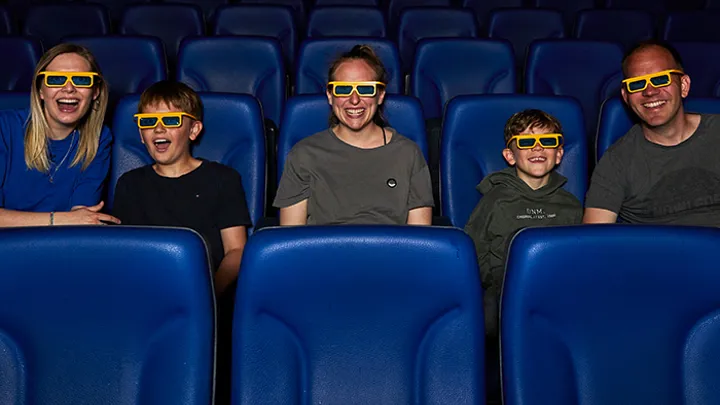 Imagination Zone
Live sharks, moray eel, an orchestral water fountain and a 4D cinema. Let your imagination run riot in the Imagination Zone.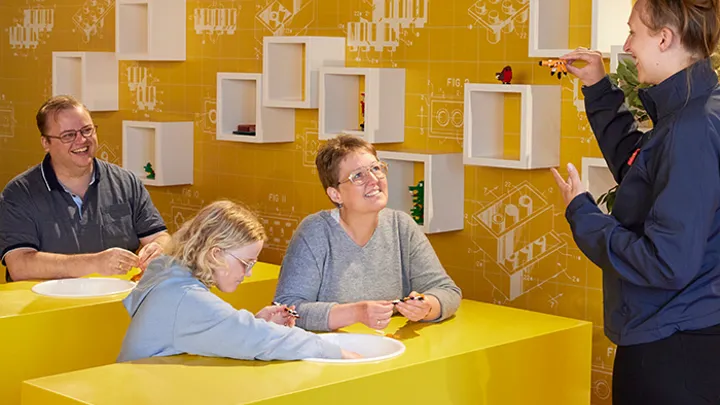 Brick Street
Brick Street is Denmark's most fun LEGO® building street located directly in LEGOLAND® with building activities for the whole family.