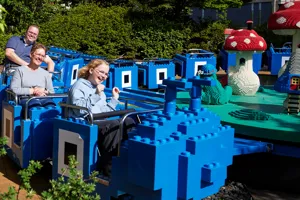 Full speed ahead!
Round and round we go on the Caterpillar – a high-speed merry-go-round that promises an adrenaline rush for speed lovers of all ages.
Buy tickets
Ride restrictions guide
Children between 90-110 cm must be accompanied by a responsible person
Plan your visit
Caterpillar is located in Miniland
Did you know?
The Caterpillar is a high-speed merry-go-round