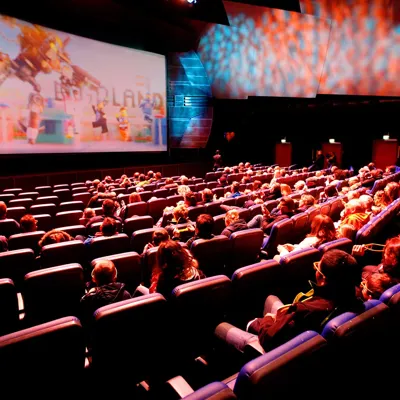 LEGO® Studios
In the furthest corner of the Imagination Zone you will find the sprawling LEGO®Studios cinema theatre – the largest 4D cinema in all of Scandinavia. A sensory experience like no other. So put on your 3D glasses and prepare for an experience in a strange and wonderful world.
Buy tickets
Ride restrictions guide
Baby stroller must not be brought
Plan your visit
LEGO® Studios is located in Imagination Zone
Did you know?
Everyone receives 3D glasses before the films begin

See additional show times at LEGO®

 

Studios
Subject to cancellation and changes
LEGO Studios is located in Imagination Zone
Duration approx 12 minutes