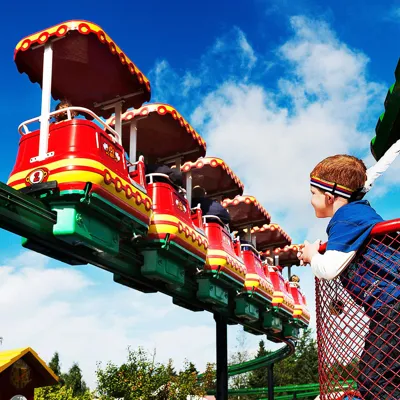 Experience LEGOLAND® from a height of four metres
Enjoy a panoramic view: The Monorail ride takes you on a journey through LEGOLAND® four metres above the ground, providing you with a unique aerial view of all your favourite attractions. A cosy ride for one and all.
Buy tickets
Ride restrictions guide
Limited access for disabled guests
Plan your visit
Monorail is located in Miniland
Did you know?
Enjoy a panoramic view over LEGOLAND in Monorail