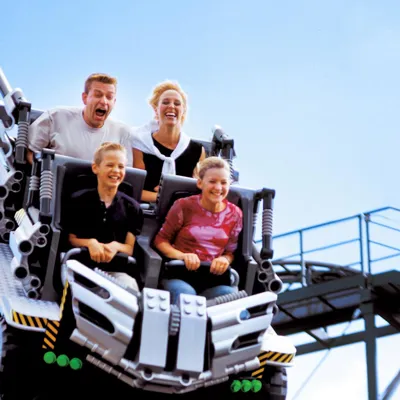 Jiiiiihaaa
Just follow the noise – as X-treme Racers coaster is a barrel of laughs and high thrills. This is your chance to try one of the coolest rollercoasters in LEGOLAND® that takes you up and down and round sharp twisting bends at breakneck speed.
Buy tickets
Ride restrictions guide
Limited access for disabled guests
Not permitted for pregnant women and guests with heart, neck, back or other health problems
Plan your visit
X-treme Racers is located in Adventure Land
Did you know?
Afterwards, you can buy a photograph of yourself taken during the ride