Park view room
With a view to a dream!
Let the LEGO® bricks come to life outside your window as you look across the entire LEGOLAND® from your room.
Are you going to win the building competition?
The LEGO® bricks have conquered the room and you cannot stop them! Instead, get carried away by the bricky mood and become a master builder in your family's LEGO® building competition.
Book now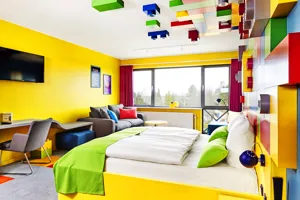 Experience the Park view room
Explore the Park view room in our virtual tour.