KNIGHTS' KINGDOM
Enter KNIGHTS' KINGDOM and experience a world of brave knights, beautiful princesses and savage Vikings. Experience a rush of excitement in the Dragon, a splashing good time at Vikings River Splash and the giggles at the Castle Show.
Rides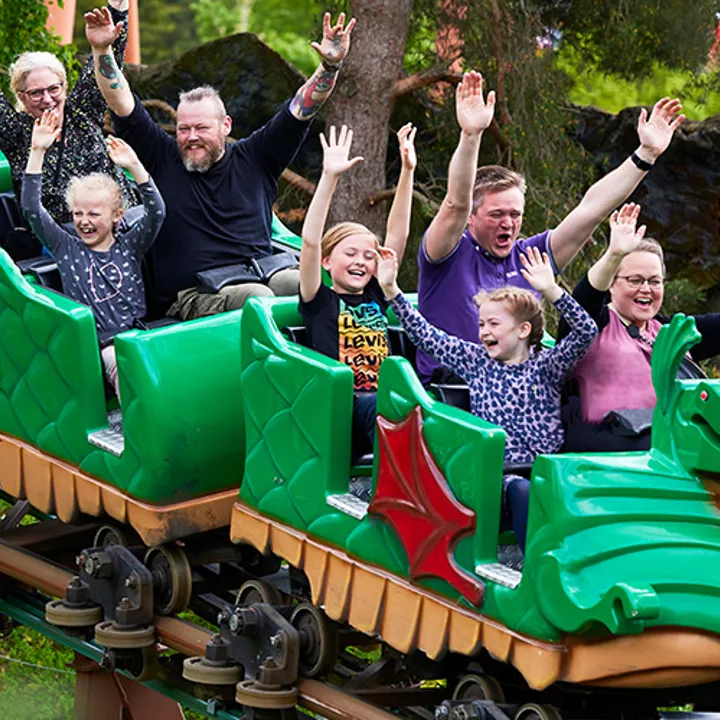 The Dragon
Take a trip through the enchanted Royal Castle in a medieval world filled with excitement, mystery and a slightly spooky atmosphere.
Minimum height 100 cm

Thrill rides

LEGOLAND, KNIGHTS' KINGDOM™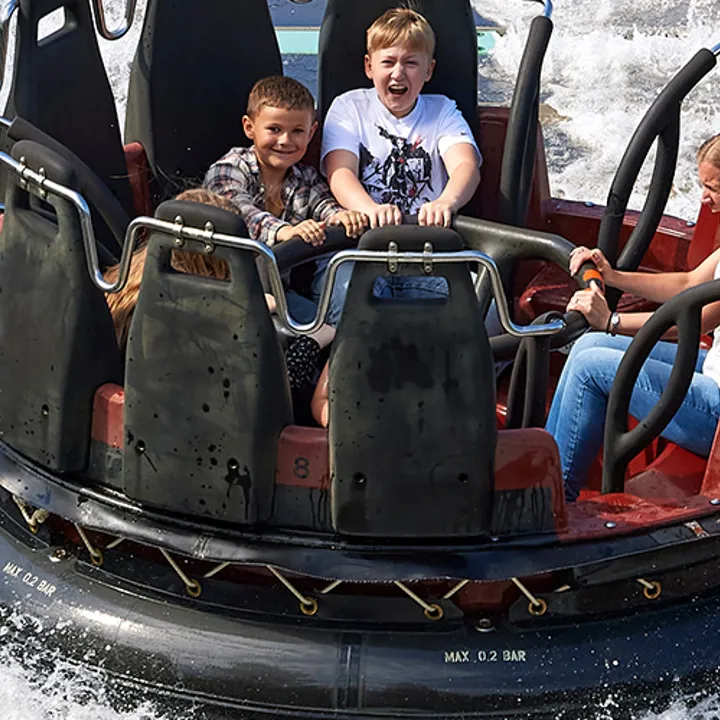 Vikings River Splash
Take a ride on the Vikings River Splash and get ready for an eight-metre water plunge!
Minimum height 115 cm

Splash

LEGOLAND, KNIGHTS' KINGDOM™
Shows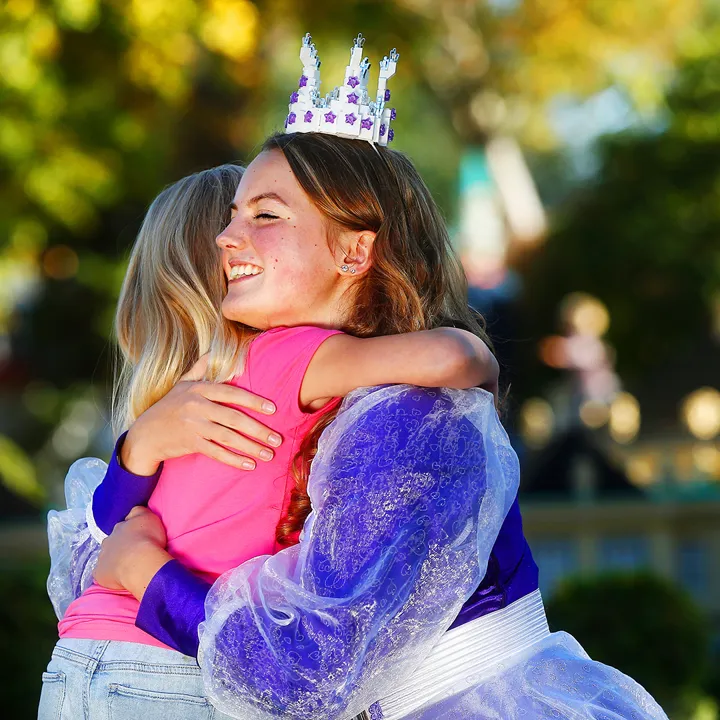 Princess Garden
Come and say hello to the LEGOLAND® Princess in her garden and ask her about the life of a princess. You're welcome to take a picture of her and give her your pacifiers.
Every day

Weekdays 12.00 and 14.00 Weekends & public holidays 12.00, 14.00 og 16.30

For children of all ages

LEGOLAND, KNIGHTS' KINGDOM™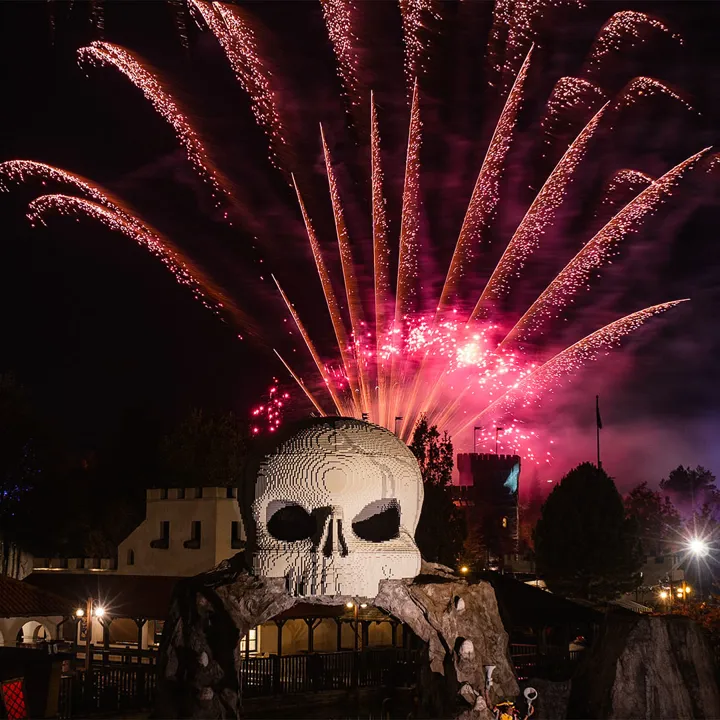 Fireworks
Merlin the Magician has created a magical, magnificent and colourful firework display for you!
5th November

6.15 p.m.

For the whole family

LEGOLAND, KNIGHTS' KINGDOM™