THE LEGO® MOVIE™ World
Good morning, Master Builder! Are you ready to visit the most awesome world filled with fun colors, cool shapes and crazy rides? See you in THE LEGO® MOVIE™ World, where Emmet, Lucy and all the Master Builders are waiting for you.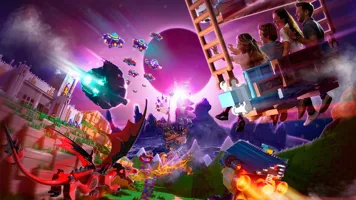 Good morning, Master Builder!
With your feet dangling from Emmet's couch, you will be sucked into THE LEGO® MOVIE™ universe for an action-packed ride with lots of wild effects in the flying, cinematic attraction in Scandinavia's first flying theater Emmet's Flying Adventure - Masters of Flight. Experience the thrilling sensation as you fall through the air in the new ride, where Unikitty from THE LEGO® MOVIE™ 2 shows you her rainbow-coloured claws in a world without grumpy faces in Unikitty's Disco Drop. Emmet and Lucy take you on a breath-taking mission to fight the DUPLO® invasion from outer space in an interactive ride Apocalypseburg Sky Battle that brings out the artistic flyer in you. As a pilot in your own plane, the wildness comes from you; fly upside down, make loops and fight the invasion. It takes courage to restore peace.
Rides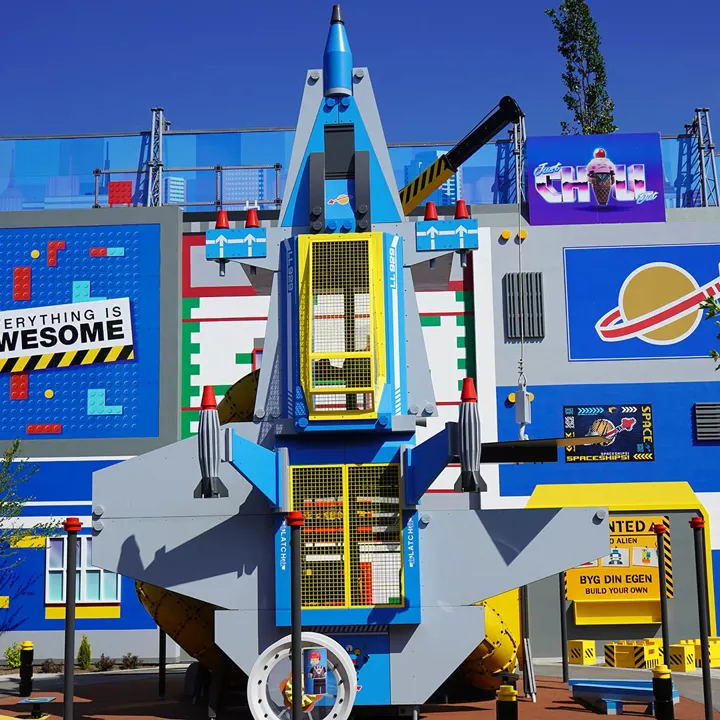 Benny's Playship
Play in the giant spaceship playground on the new play tower and roller coasters in Benny's Playship.
Fun for the young

LEGOLAND, THE LEGO® MOVIE™ World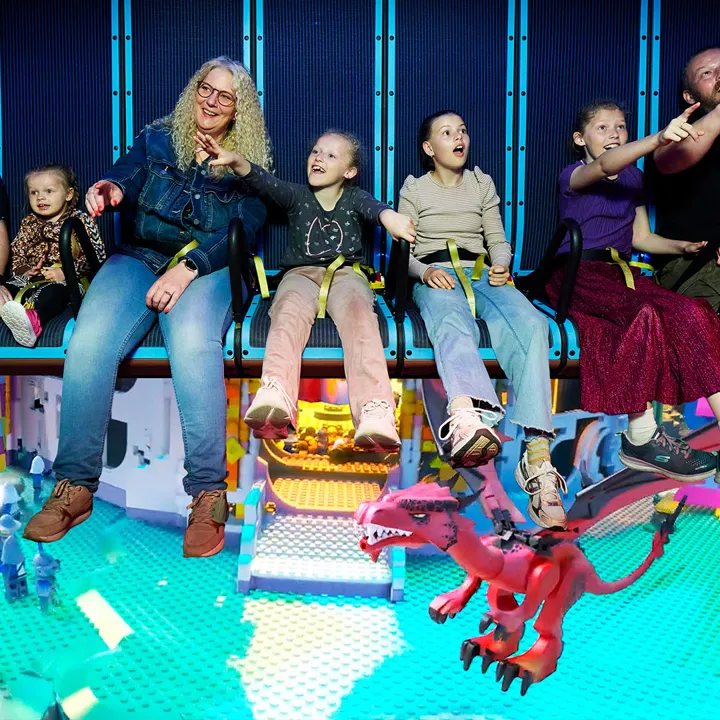 Emmet's Flying Adventure - Masters of Flight
Sit down in Emmet's couch and get sucked into THE LEGO® MOVIE™ universe with all senses as you float in front of a giant screen in Scandinavia's first ride of its kind in Emmet's Flying Adventure -…
Minimum height 100 cm

For the whole family

LEGOLAND, THE LEGO® MOVIE™ World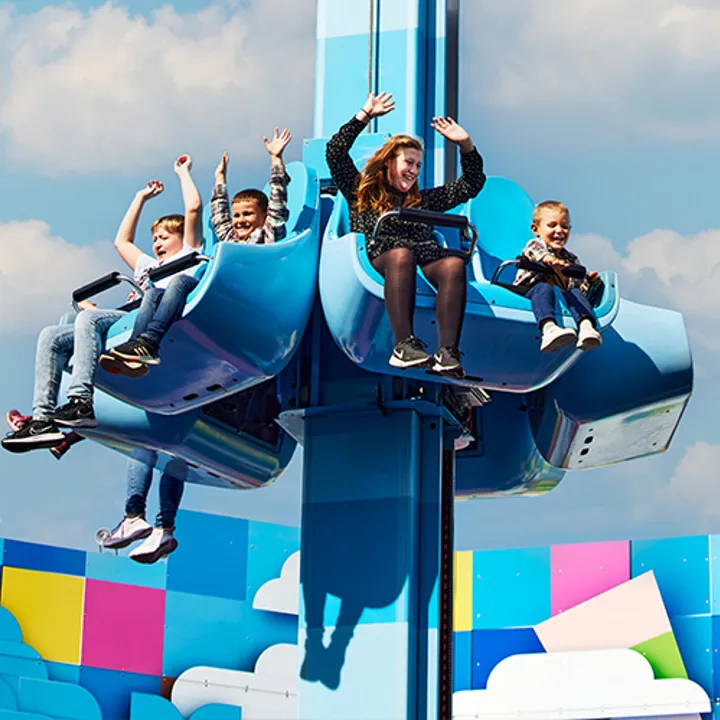 Unikitty's Disco Drop
Feel the rush in your stomach on the rainbow coloured tower Unikitty's Disco Drop, where Unikitty's facial expression and mood will change from joy to anger, to motion-sickness as you move up and…
Minimum height 100 cm

Thrill rides

LEGOLAND, THE LEGO® MOVIE™ World