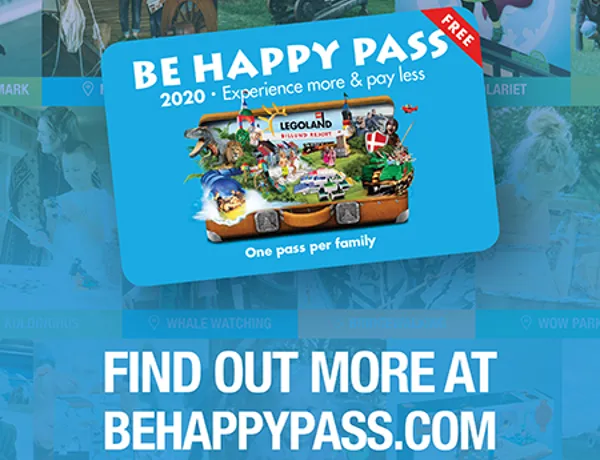 Download Be Happy Pass
When you stay at LEGOLAND® Billund Resort, you get a Be Happy Pass. With a Be Happy Pass in hand, children receive free access to discounts, VIP experiences and gifts at the resort's 20 Be Happy Pass attractions.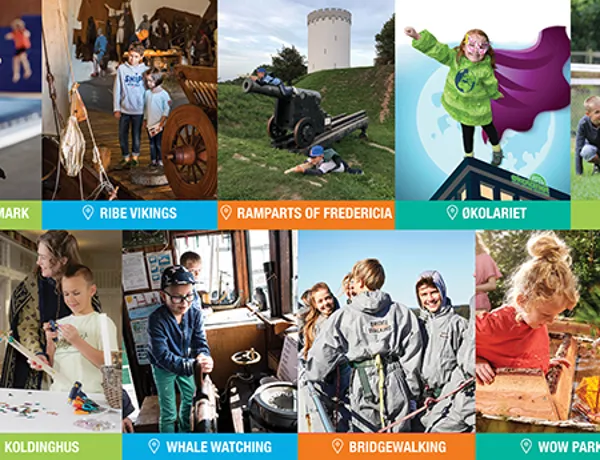 20 offers
Use your Be Happy Pass and get the world's best children's holiday. Explore the many exciting offers; 20 attractions in LEGOLAND® Billund Resort offer VIP experiences, discounts and gifts for Be Happy Pass holders. Help the zookeeper in GIVSKUD ZOO, get a unique LEGO® keychain from LEGO House, get a free self-build boat in WOW PARK or get a LEGO set in LEGOLAND.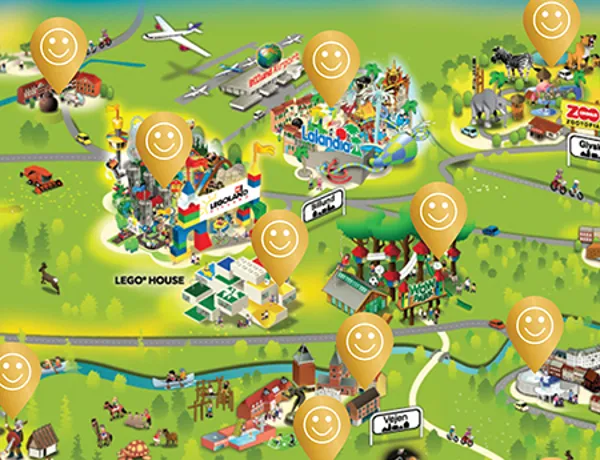 Offers near you
Wherever you are in the resort, there are fun offers near you. See offers near you and plan your day in and around the resort.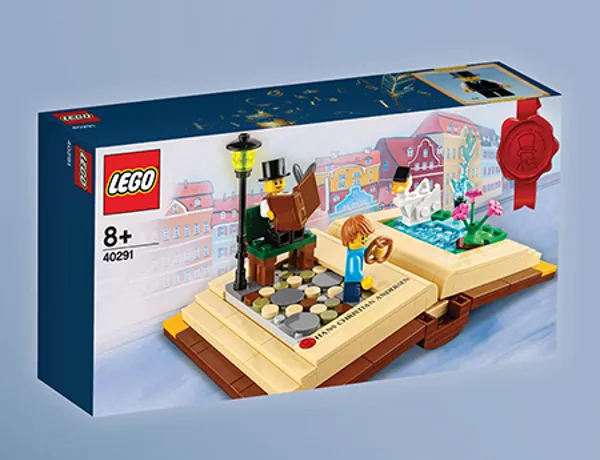 Exclusiv LEGO® Box
Get a LEGO® box* worth DKK 149.95 when you buy LEGO boxes costing more than DKK 500 in the LEGO Shop in the park. Show your Be Happy Pass at the checkout. *Box may be subject to change.