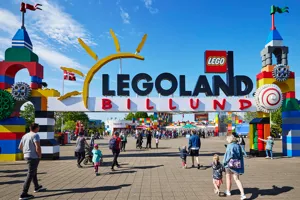 Accessibility at LEGOLAND®
Here you will find an overview of the most important information for disabled visitors. You will also find an overview of which rides you can go on if you are less able-bodied. 
You can access the entire park in a wheelchair because all roads and paths are paved.
Please be aware that there are strobe lights at LEGO® Studios, THE TEMPLE, Ghost – the Haunted House, LEGO NINJAGO® The Ride, X-treme Racers and Lloyd's Laser Labyrinth.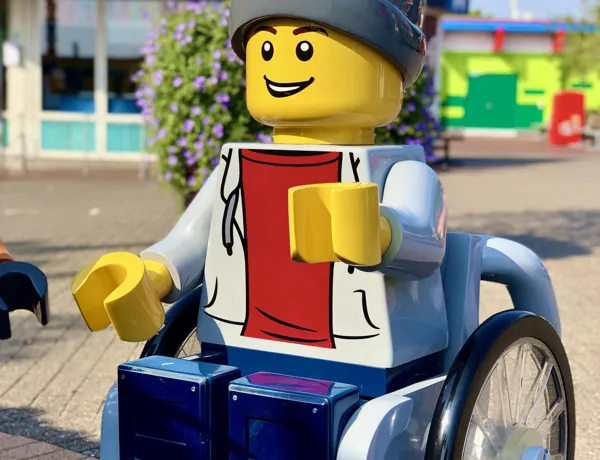 Wheelchair loan service
You can borrow a wheelchair by contacting one of our inspectors at the entrance. You can also reserve a wheelchair prior to your visit by sending an e-mail to legoland.informationen@legoland.dk with your name, phone number and date of visit.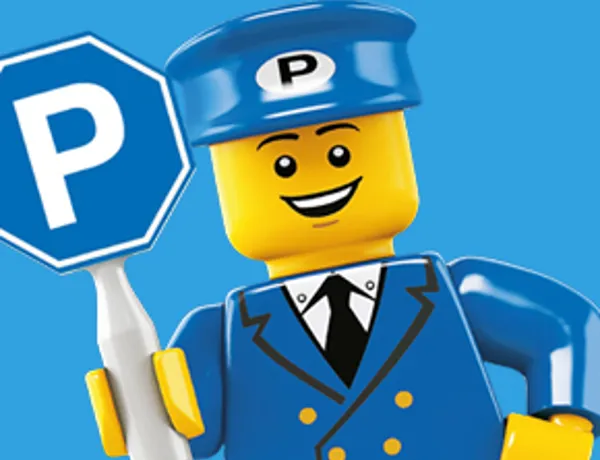 Parking
We offer free parking to everyone with a blue disabled parking permit. Disabled parking spaces can be found at P1. After you have parked, go to the Information Desk and show a picture of the front and back of your blue disabled permit to receive a free parking ticket.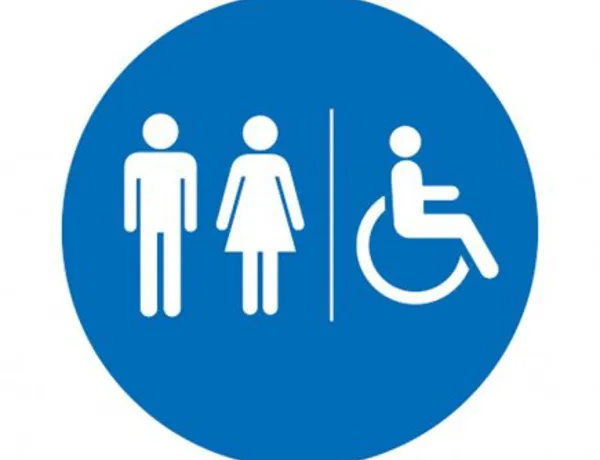 Toilet facilities
Most bathrooms at LEGOLAND® have accessible toilets. Find the nearest accessible toilet in our app.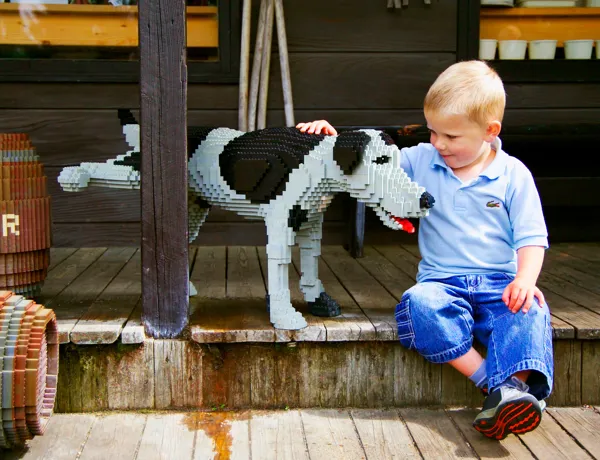 Assistance dogs
You are allowed to bring your approved assistance or guide dog to all our restaurants, playgrounds and shops. Assistance dogs can also be brought on the following rides: All building attractions, Atlantis by SEA LIFE, LEGO® Studios, LEGO® Trains, LEGOTOP®, Pirate Boats and LEGONDOL®. Assistance dogs must wear a visible identifying tag or vest.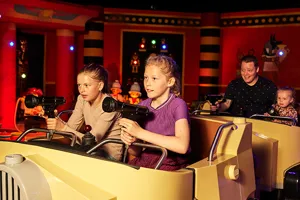 Accessibility of rides
If you have a physical disability, you can access our rides together with up to three other people via the exit or Reserve & Ride entrance and avoid standing in line. For visitors in a wheelchair or with physical limitations, we have put together three overviews of which rides can be enjoyed. Read the definitions of the different categories here: 
Able to climb stairs and walk on uneven terrain
If you can walk up and down stairs and on uneven terrain, you can go on the rides. 
Able to transfer from wheelchair to ride
You can go on the ride if you are able to transfer from your wheelchair to a seat in the ride on your own or with the assistance of a companion.
Stay seated in the wheelchair
You can go on the ride while sitting in your wheelchair. 
Able to climb stairs and walk on uneven terrain
Able to transfer independently from wheelchair to ride
Stay seated in the wheelchair