Adventure room
Go on an adventure!
Pull out your compass and put on your pith helmet, and you are ready for a wild LEGO® adventure. But be awake! Maybe it's not just tarantulas that are lurking.
Can you decode hieroglyphs?
The scorpions creep in the sand and the sun bakes on your pith helmet. The compass has shown you the path to an adventurous treasure, and only ancient scriptures and incomprehensible hieroglyphs stand between you and the treasure. Maybe a dangerous step into the dreams is necessary before the treasure is yours?
Book now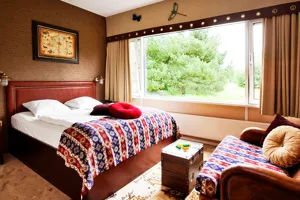 Experience the Adventure room
Explore the Adventure room in our virtual tour.