Kingdom room
The dragons are coming!
Fight the terrifying dragons with your lance, and let the shield protect you from the dragons' fire. Can you overcome the dragons?
Kingdom room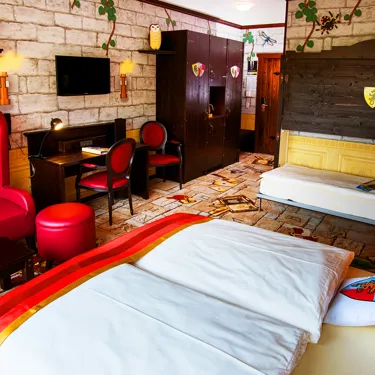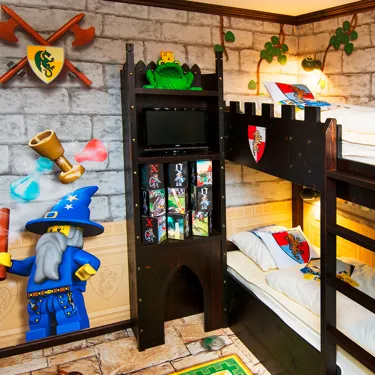 Can you fight the dragons?
The kingdom is under attack from fire-breathing dragons, so your help is needed to fight the dragons. Put on your armour and grab your lance and withstand the attacks of the dragons. Maybe you get half the kingdom if the adventure is a success!
Book now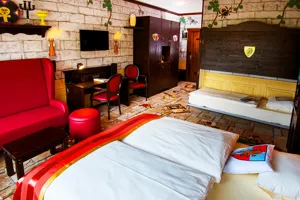 Experience the Kingdom room
Explore the Kingdom room in our virtual tour.