LEGO® NINJAGO® værelse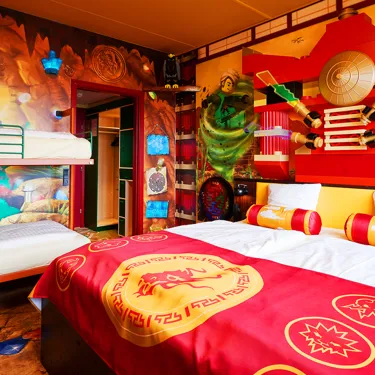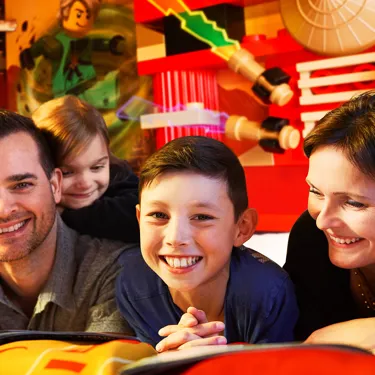 Are you a true ninja?
Can you move around soundlessly and is agility your strength? Then you are definitely a true ninja like your LEGO® NINJAGO® friends Cole, Nya, Kai and Lloyd. Show them your ninja tricks in your dreams, but remember that true ninjas always sleep with a watchful eye!
Book now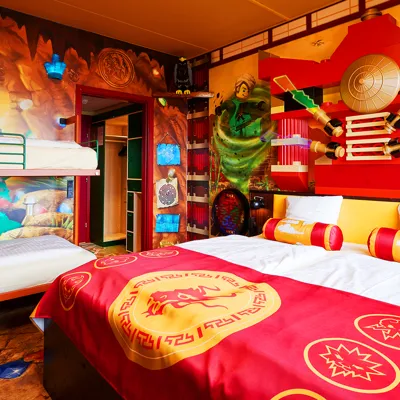 Experience LEGO® NINJAGO® room
Explore the LEGO® NINJAGO® room in our virtual tour.