Multi room
The dragons are coming!
Do you want to fight dragons or go on a tropical LEGO® adventure? Either way, it's time to get courageous, because an exciting adventure awaits you.
Multi room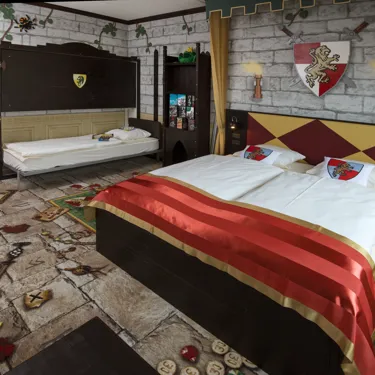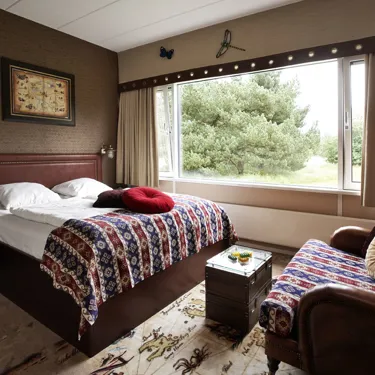 Can you fight the dragons or spot the reptiles?
In our disabled-friendly rooms, there is plenty of space to play and time to relax after a magical day in the park.
The kingdom is under attack, so swing your sword and fight the fearsome dragon - or put on your tropical hat and embark on a tropical adventure where snakes, butterflies and spiders lurk for you!
Book now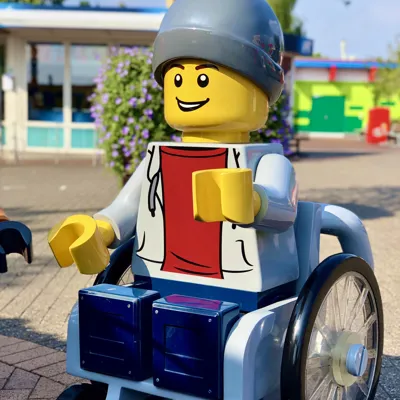 Access Denmark
Hotel LEGOLAND is an Access Denmark registered site. As a guest with special needs at one of our accommodation units, you can find detailed information with pictures of the access conditions at accessdenmark.com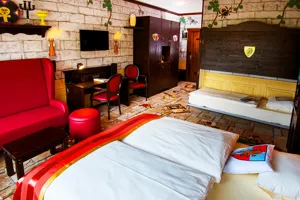 Experience the Kingdom room
Explore the Kingdom room in our virtual tour.