Experience the magic of the wizard!
The Wizard's room
In the Wizard's Magical Observatory, you stay with the wizard and his apprentices, who teach you cool magic tricks and secret spells.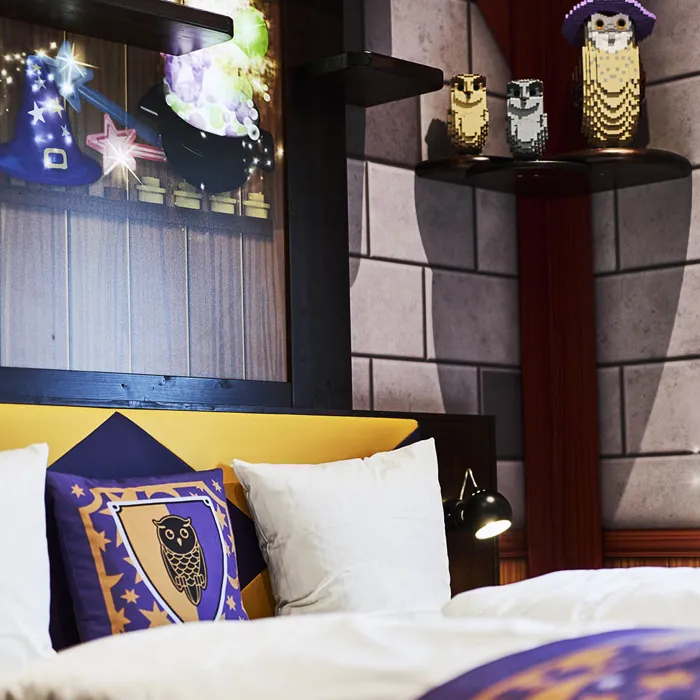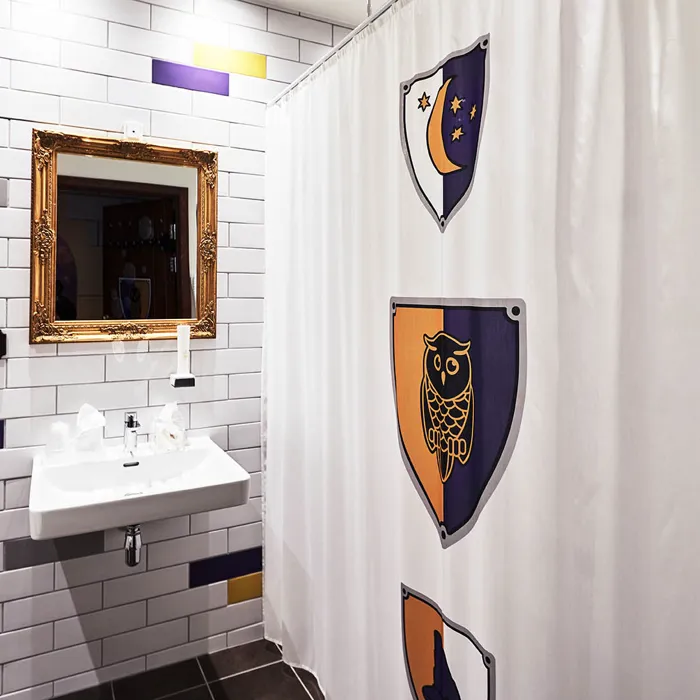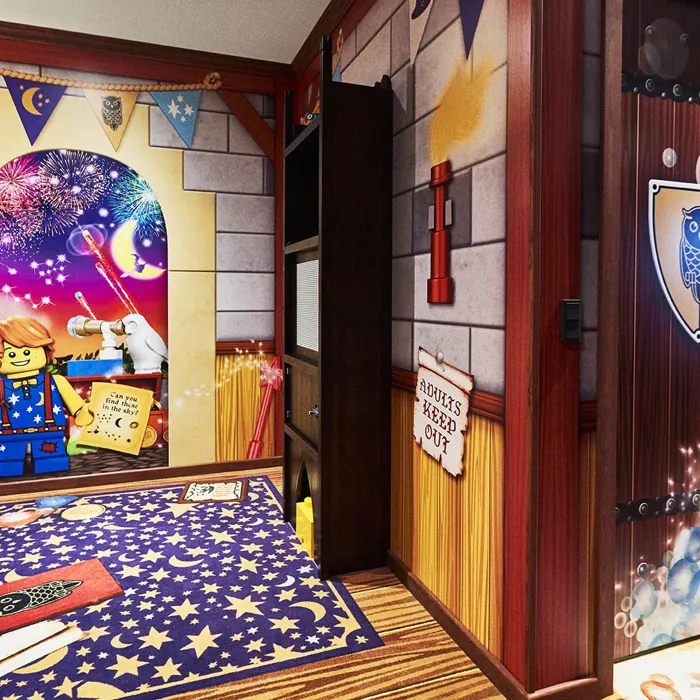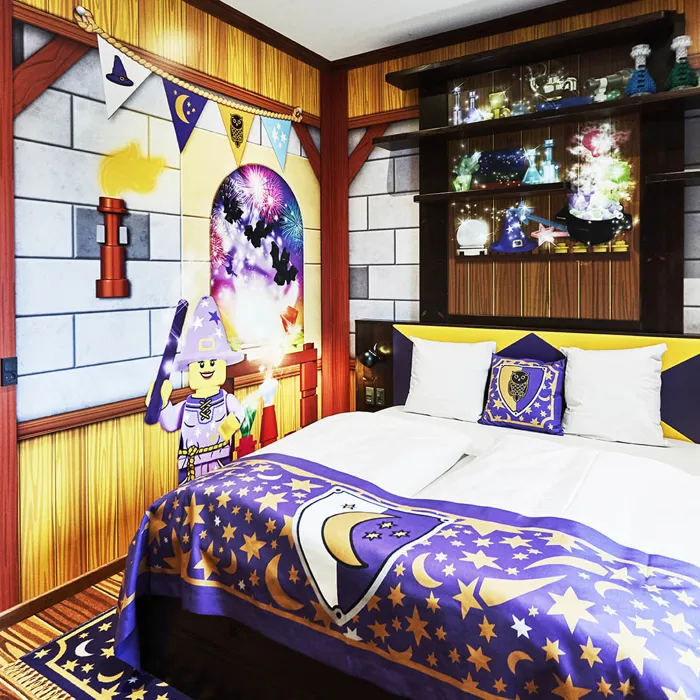 Unleash the power of magic together with the mischievous wizard!
Be spellbound in the wizard's magical observatory and stay together with the wizard and his apprentices. Let hooting owls and luminous magic potions lead you the right way to enchanting days and quiet nights among the stars, the moon and the sun at LEGOLAND®.
The room has a separate sleeping area for children and adults.