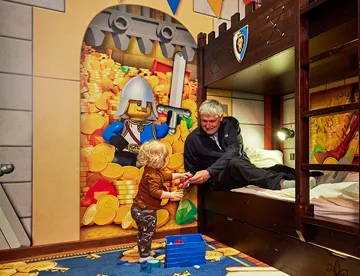 The Dragon Knight's room
Be brave and grab the sword! In the Dragon Knight's room, the battle for the secret treasure is in full swing and they could use a brave knight like you.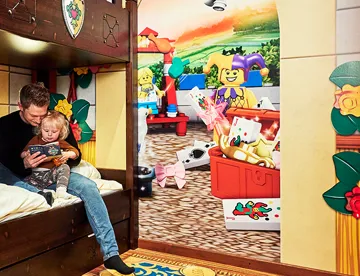 The Princess' room
In the Princess Room, you can enjoy a lovely night's sleep among whirling butterflies and wild horses – and wake up to sunshine, the chirping of birds and a day of adventure at LEGOLAND®.
The Wizard's room
Hocus pocus! In the Wizard's Magical Observatory, you stay with the wizard and his apprentices, who teach you secret spells and how to brew crazy elixirs.