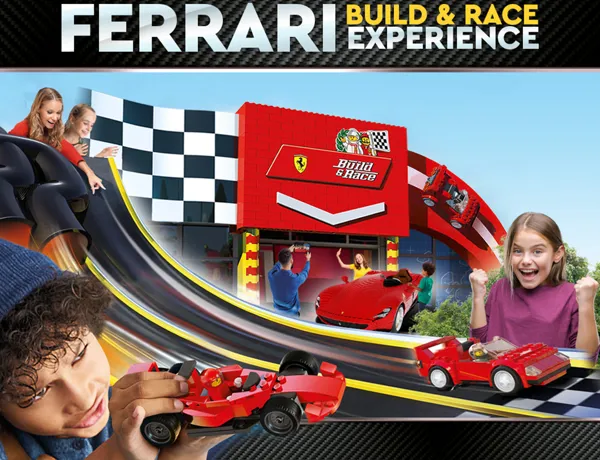 New in 2023: Experience LEGO® Ferrari Build & Race
Get ready to push the pedal to the metal in this year's new attraction, which opens on 18 May – the ultimate Build & Race experience in a cool LEGO® Ferrari universe, full of building fun and high speed.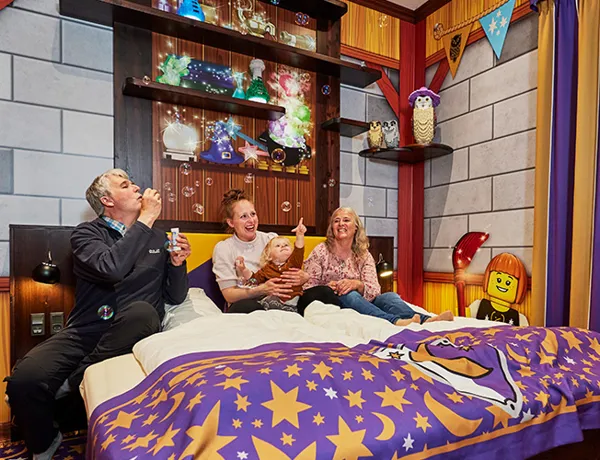 Enchanting short break
Learn the secret spells and make magical elixirs with the wizard in the dark of the night. Imaginations will built and built in your dreams with an enchanting short break in LEGOLAND®!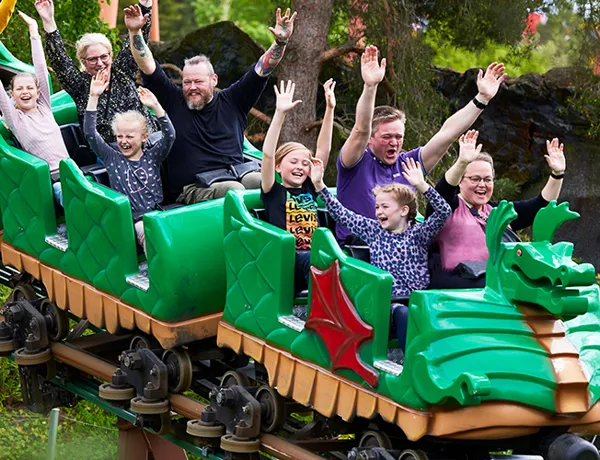 Unforgettable experience
Ride a dragon with a breath that can melt the clouds, be a NINJAGO® for real or a giant in Miniland. Imaginations will built and built with a ticket to LEGOLAND®.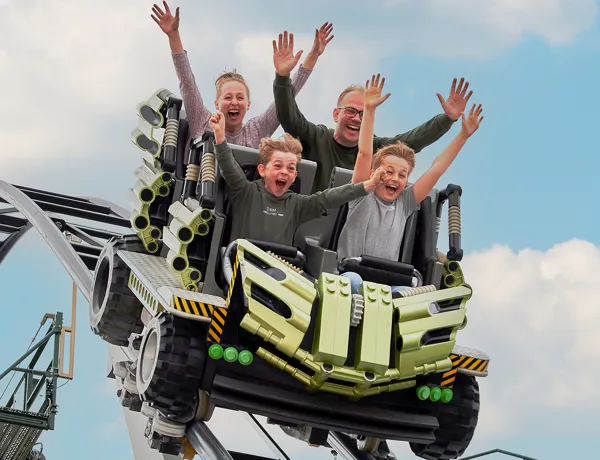 More than 200 days of fun
Experience a whole world of LEGO® bricks more than 200 opening days incl. Christmas with an AWESOME or EXTREME season pass.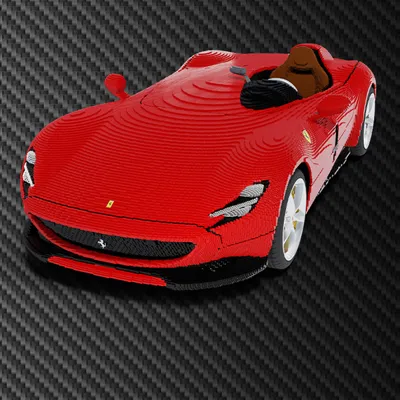 New in 2023: Experience the world's first 1:1 LEGO® Ferrari Monza SP1
Opens 18 May 2023! Buckle up and be blown away as you experience the impressive LEGO® Ferrari Monza SP1 built to full size - the first of its kind in the world. Step inside Europe's first LEGO Ferrari construction attraction and build your very own LEGO Ferrari racing car and race through the wild obstacle courses. Test your engine power and optimize your run on the virtual race track, where only creativity and sharp turns set the limits.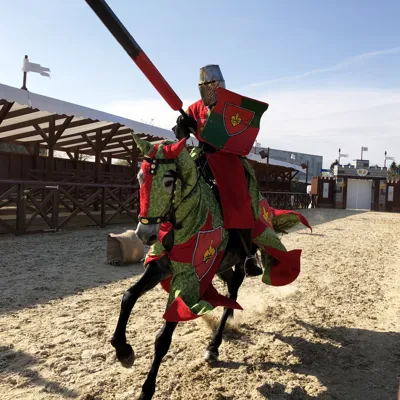 New in 2023: Battle of the Brick
Experience flapping flags and neighing horses when the spectacular knightly show Battle of the Brick returns June 25– Aug 20, 2023 with real horses, lance battles and acrobatic tricks.